This Copy Of Super Mario Bros. Just Broke A Record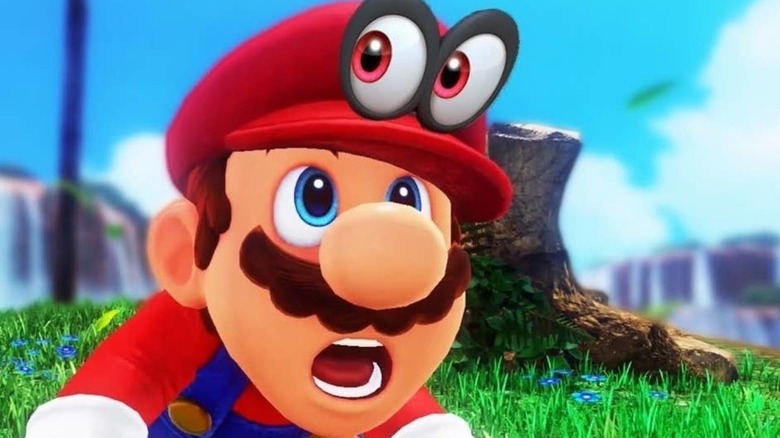 The record for the most expensive video game ever sold at auction was broken last November when a copy of Super Mario Bros. 3 sold for $156,000. Now, that record has been broken again. A bidder at Heritage Auctions just spent $660,000 on a copy of the original 1985 Super Mario Bros., decimating the previous record and making it the most expensive single video game auction sale in history.
Advertisement
The record-shattering copy starring everyone's favorite Italian plumber received a 9.6 A+ WATA rating and features a perforated cardboard "hangtab" on top of the box. The description of the game on Heritage Auctions claims that "Not only is this the finest plastic-sealed copy with a perforated cardboard hangtab we've ever offered of any black box title, it is also the oldest sealed copy of Super Mario Bros. we've ever had the opportunity to offer. This is only the fourth version of Super Mario Bros. ever produced, and its window of production was remarkably short."
In fact, it was another copy of this same game that held the previous record before it was taken by Super Mario Bros. 3. That version of Super Mario Bros was sold for $114,000. It had the same kind of hangtab and a 9.4 A+ WATA rating. As noted by SVG when the new record holder was put on sale, the seemingly-minuscule 0.2 difference in grading actually makes this $660,000 copy the highest graded version of the game to be sold through Heritage Auctions.
Advertisement
Even with that in mind, you may be wondering why collectors were tripping over themselves to bid on it. So, it's rare and in good condition, but that still doesn't explain why someone would be willing to spend more than half a million dollars on an old video game — even one as iconic as Super Mario Bros. What makes this game so valuable while so many other "collectables" have turned out to be worthless?
Back in January 2020, Jason M. Bailey wrote a piece for the New York Times where he discussed the rising popularity of buying and flipping collectable video games, particularly factory sealed titles made for the NES. As with many things, it all comes down to speculation and hype. "Collectors have been able to quickly flip the most coveted titles," Bailey stated, "making thousands of dollars in profit and fueling concerns of unsustainable hype."
It seems that the inflation is still rising, however. The current owner of the record holding game is now accepting offers of $990,000 or more.