The Dark Truth About Dynamic Difficulty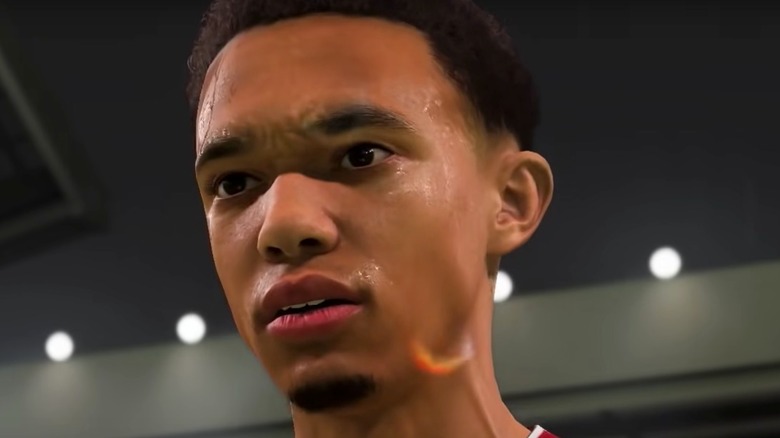 Once upon a time, gamers were at the mercy of the grueling difficulty levels of arcade games, seemingly designed to drain their pockets of quarters. As video gaming shifted to home markets, brutal difficulty was less driven by monetary gains and more by the concept of putting the players' skills to the test. Of course, those motivations came into question once again when EA Sports and FIFA 21 were involved in a class-action lawsuit over an alleged loot box scandal. The plaintiffs claimed that EA took advantage of a new kind of sliding scale technology called "Dynamic Difficulty Adjustment," or DDA, which allegedly makes the game increasingly difficult, thereby making gamers more inclined to purchase loot boxes.
EA has since released a statement asserting that the company did not implement DDA in FIFA and had no plans to do so, along with a confirmation that the case was dismissed. EA said, "We would not use DDA technology to give players an advantage or disadvantage in online multiplayer modes in any of our games and we absolutely do not have it in FIFA, Madden or NHL."
Recently, the patent for the Dynamic Difficulty Adjustment was actually released to the public, and the language appears to reiterate the company's stance on the purpose of this technology. In a nutshell, the document claims that DDA was created as a tool for developers to be able to hone in on a sweet spot that challenges gamers of all skill levels. While this could be viewed as an intriguing feature, some people have drawn connections to the company's recent legal trouble.
Over on Op Attack, Ella Every was a little more skeptical of the intention behind the document's verbiage. Every suggested that this could open the door to some further shady practices by EA, stating, "if a game is adjusting difficulty dynamically . . . it will naturally increase the chance of a player spending money on microtransactions."
Of course, it is entirely possible that the company is focusing on an enhanced customer experience. An example of such an effort could be seen in 2020, when EA filed a patent for a new kind of software that adapts a game's musical soundtrack to appeal to the user's specific taste.
It's difficult to know for sure what EA's true intent is behind implementing DDA. As future sports titles come down the pipeline, gamers will have to keep an eye on whether or not a game's difficulty appears to actually adapt to their skill level.