The Internet Is Begging After Brie Larson's Fortnite Reveal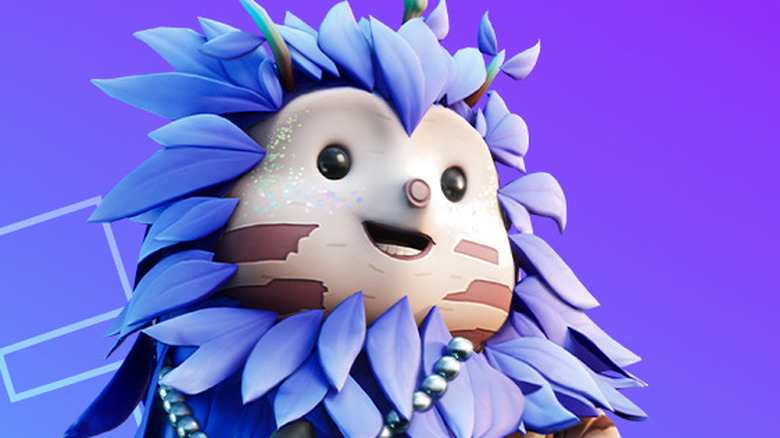 Numerous public figures and celebs have been vocal about their love for video games. One of Hollywood's most prominent gamers happens to be Captain Marvel star Brie Larson, who recently shared on Twitter and Instagram that her personal Fortnite loadout will soon be coming to the massively popular battle royale title as a Locker Bundle. Needless to say, her fans are very excited.
In the announcement, Larson enthusiastically announced that a Fortnite Locker Bundle based on her Fortnite Squad, known as the Bush Babies, is being released for fans to purchase. Also announced by Fortnite developer Epic Games on Twitter, the Locker includes a new skin for the Bushranger character. The brightly-colored skin features a necklace that says "BB," as well as a bandolier adorned with mushrooms. Furthermore, the Bundle includes the blue and purple Honey Hitters harvesting tool, as well as the Freemix and Glitter emotes. This edition of the Bushranger also includes beehive back bling.
Larson noted in her Twitter announcement that she was very excited to be debuting her Locker Bundle. She referred to the Locker Bundle reveal as "A moment [she] will *forever* cherish."
Perhaps more significantly, Larson said in her announcement video that she may share her screen name in due time, allowing fans to come find her in the game. Since this announcement in particular, some have taken to Twitter to voice their anticipation for a potential Fortnite stream with Larson.
For instance, the same day of Larson's social media post, one Twitter user asked, "ok but when will u post a video playing fortnite?" Shortly thereafter, Larson responded, "What about tomorrow?" Larson then asked fellow MCU actress Tessa Thompson, "you game?" Hours later, Thompson replied with an affirmative.
Since then, Larson hasn't said anything else about sharing her Fortnite name, nor has she begun streaming Fortnite for her fans. However, that doesn't mean that it won't happen in the near future. All signs seem to point to further collaborations between Larson and Epic Games.
Brie Larson's new Locker Bundle may have given her a more official connection to Fortnite, but she actually has been a lifelong gamer. In an interview with Elle's Alyssa Bailey, Larson spoke at length about her love of Nintendo and discussed some of her favorite Nintendo Switch titles. In particular, she focused on her love for the franchise-defining Animal Crossing: New Horizons. Despite that professed love for New Horizons, Fortnite appears to still be a regular on Larson's Switch gaming docket, if this bundle is any indication.