This Pokemon Go Event Could Net You A Shiny Smeargle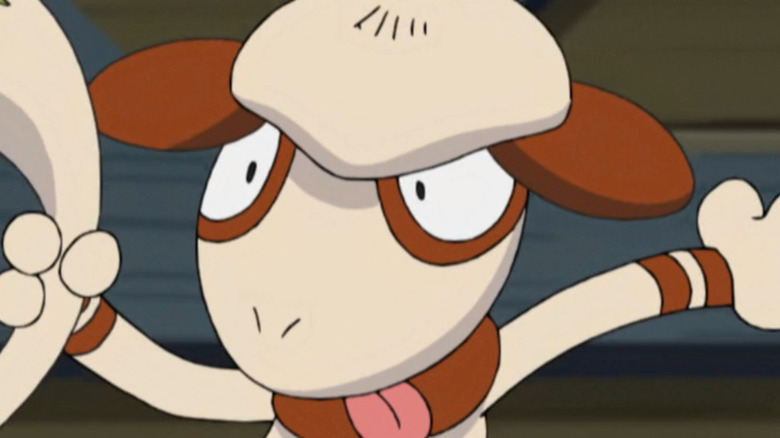 Pokémon Go has announced a New Pokémon Snap celebration event in honor of the long-anticipated sequel's upcoming release. Shiny Smeargle will be available to catch through Pokémon Go's photo mode, but with only a few snaps available per player, you'll have to count on a stroke of luck to score this limited edition cutie. 
Mark your calendars, because your window of opportunity opens at 10 a.m. local time on April 29. You'll have until May 2 at 8 p.m. local time to snag this limited edition find. Though catching Shiny Smeargle isn't guaranteed, it's relatively easy to determine where to look for the precious painter. As explained by Polygon, players just have to activate Go Snapshot mode and start photographing other Pokémon until  Shiny Smeargle pops up in the corner of the screen. This is a randomized encounter, but Smeargle will be more likely to appear during this event.
Good news: if you don't catch your Shiny Smeargle this time, all hope is not lost. Niantic promises a return of this lucky catch some time in the future at an event, according to Eurogamer. The outlet also describes this event as "a bizarre situation which has only happened a few times in the past," citing past examples like a Shiny Meltan promo for Let's Go and a Shiny Unown promo for in-person Pokémon Go gatherings. In other words, while there may be more chances, there's no telling when or where they will be.
The classic version of Smeargle is pretty darn cute on its own, but the Shiny version has enough flair to set it apart. The normal design depicts the dog-like Painter Pokémon as a reddish-brown and tan color, save for its green paintbrush tail. Shiny Smeargle has a more light yellow and earthy brown body, complete with a fiery red paintbrush tail. By the looks of this version's special colors, Shiny Smeargle's got to be getting ready to paint Charmander.
This Shiny Smeargle isn't the only new Pokémon content on the way. Just this week, the addition of Sylveon to Pokémon Go was leaked, and fans are pumped that they will now be able access all of the Eevee evolutions on the mobile game. Though it's typically a game for players on the titular "Go," Pokémon Go has adapted well to the pandemic so that players can get involved even at home. With all these new additions, it's clearly still keeping fans interested.
Once you're done with this quest, you'll probably be pretty inspired to try the much-anticipated New Pokémon Snap game, coming out April 30. Fans are excited about the sequel they never thought they'd get, especially since the original came out way back in 1999.