The Internet Is Losing It Over Brie Larson's Fortnite Session With Tessa Thompson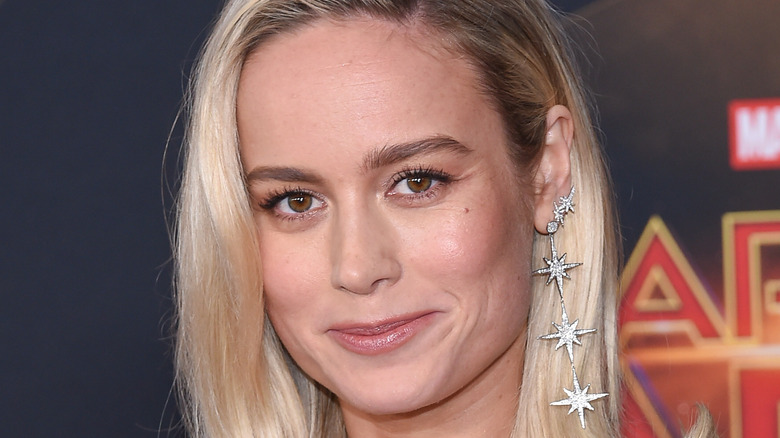 Shutterstock
Yesterday afternoon, the internet was begging Brie Larson to reveal her Fortnite screen name and to stream the battle royale for her fans. While Larson has yet to officially reveal her handle, she did treat her fans to a fun collaboration with another hero from the Marvel Cinematic Universe.
Shortly after revealing the release of her own Fortnite Locker Bundle, the Captain Marvel star and video game fan teased the possibility of a Fortnite session with fellow MCU hero Tessa Thompson. Not too long after, Larson uploaded a video to her YouTube channel in which she showed the Thor: Ragnarok actress how to play her favorite game.
Thompson explained that she has not played video games since she was much younger, so she was excited to see what Fortnite had to offer. As Larson told Thompson a few of the basics of the game, Thompson excitedly added that she'd done a bit of reading about Fortnite's newest season, which allows players to tame wolves. 
Larson showed Thompson how to pick out her outfits in the game, and couldn't resist showing off the game's Captain Marvel skin. After a bit more goofing around, Larson asked Thompson to pick her drop point, and they were off. Unfortunately, the first round didn't last too long before Larson was felled by an NPC, which shocked her and Thompson.
The two clearly had a good time recording the game together, whether they were running down enemies in a purple car or sniping enemies with one of the game's new bows. Even though Larson ran low on ammo towards the end of the match, she managed to secure a victory. After that, Thompson said she could totally see how people could "get hooked" on playing Fortnite, and the two made plans to play the game together in the future. 
Fans were over the moon for this collaboration. In the comments section on YouTube, several fans were happy to see how supportive Thompson was during Larson's battle, while others simply couldn't get over the fact that two Marvel heroes had really collaborated on a Fortnite video. Over on Twitter, the fan reaction was similarly positive, with some people expressing their hope that the pair would indeed play Fortnite together again.
For anyone wanting to play Fortnite like Brie Larson, her Locker Bundle is in the game's Item Shop now. The loadout comes with a cute Bushranger skin, a blue and purple Honey Hitters harvesting tool, and a necklace bearing the initials "BB," a reference to Larson's own Fortnite squad, the Bush Babies.