PlayStation Just Reversed This Unpopular Decision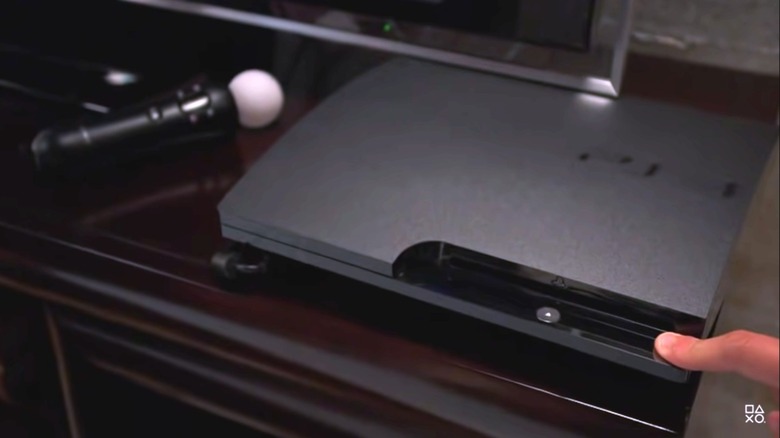 Sony has revealed that the PlayStation 3 and PlayStation Vita digital stores will remain active, reversing its previous announcement that the storefronts would shut down later in 2021. In a post on the PlayStation Blog by President and CEO of Sony Interactive Entertainment Jim Ryan, the company stated that the PS3 and PS Vita stores will remain operational for the foreseeable future. The PlayStation Portable's digital store will still shut down on July 2, 2020 as originally planned.
"When we initially came to the decision to end purchasing support for PS3 and PS Vita, it was born out of a number of factors, including commerce support challenges for older devices and the ability for us to focus more of our resources on newer devices where a majority of our gamers are playing on," Ryan said. "We see now that many of you are incredibly passionate about being able to continue purchasing classic games on PS3 and PS Vita for the foreseeable future, so I'm glad we were able to find a solution to continue operations."
The initial decision met with backlash from the gaming community since the PS4 and PS5 don't offer native backward compatibility to the older PlayStation generations. In a comment on the reversal announcement, NukaCola3 wrote "This is the right decision, because there are WAY too many games on this service that are unavailable on other platforms, and it'd be unwise to have them disappear forever. With that said, I still think Sony should consider bringing PSone Classics and PS2 Classics over to the PS4/PS5."
While players still would have been able to re-download games they had already purchased on both the PS3 and PS Vita, many people were concerned about preserving games. The backlash and Sony's response to it show that there is still an audience for older titles. On the PS5 subreddit post announcing the reversal, many commenters were still clamoring for the PS5 to receive more backward compatibility features. PlayStation offers some PS3 games via streaming through PS Now, however, it does not allow for the purchase and download of legacy titles.
This news comes on the heels of a job listing that suggests Sony is going to make a bigger push into the mobile market. The listing references creating mobile versions of PlayStation IPs, although it does not specify if this is for mobile phones or a new handheld console. The PS5 also just received its first major update since the launch of the console back in November.