Apex Legends: Everything We Know About Valkyrie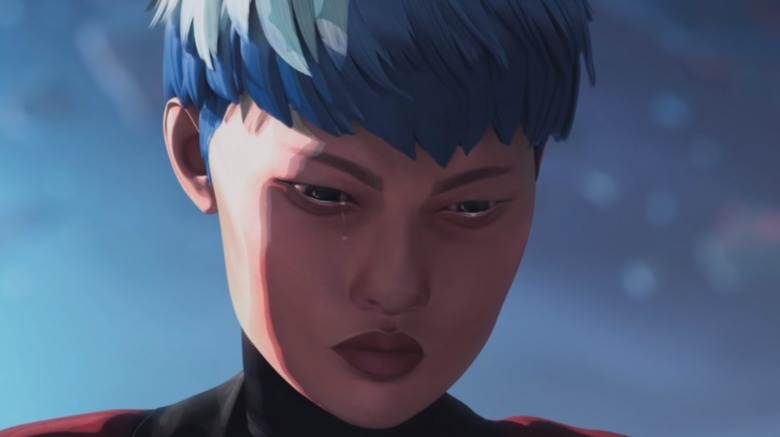 Over the last two years, Apex Legends has done an excellent job of using seasonal storytelling updates to craft a distinct setting. The story of Apex Legends has become so dense that it can be easy to forget that the game is a direct descendant of the Titanfall series. Not only does the game exist in the same universe as Titanfall, but many of Apex Legends' most popular weapons debuted in those earlier games.
Advertisement
The biggest thing that is missing from Apex Legends that defined Titanfall are the giant, playable mechs that were such a central part of that experience and the elite Pilots who commanded them. While there might be easter eggs that reference both the Pilots and the Titans scattered across Apex Legends, they are mostly absent from the battle royale game. However, it looks like the newest Legend joining the arena, Valkyrie, will bridge that gap. Valkyrie arrives on the scene with a storyline directly descended from characters of the Titanfall series and special abilities that incorporate some of the Titans' signature strengths.
Here is everything that we know about Valkyrie, Apex Legends' upcoming playable character.
Advertisement
Valkyrie is the daughter of Viper from Titanfall 2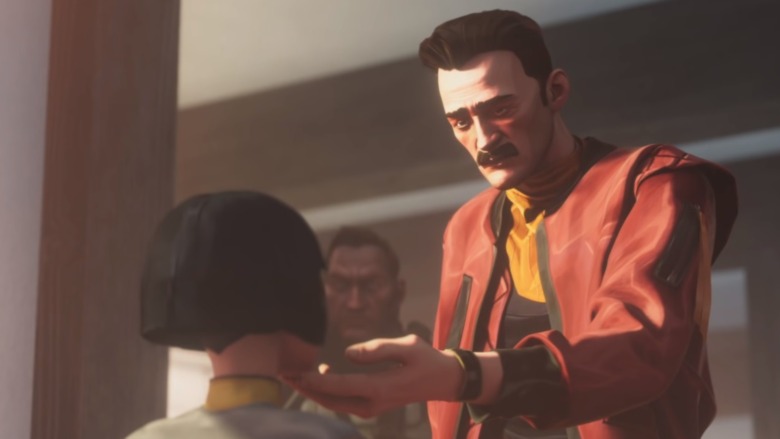 Respawn Entertainment tends to be a bit more forthcoming with lore regarding new characters than their specific abilities prior to their debut in the arena, and this has proven to be the case once again with Valkyrie. Thanks to a beautiful episode of the web series Stories from the Outlands entitled "Northstar," Apex Legends fans now know that Valkyrie is involved with Kuben Blisk and his mercenary group, the Apex Predators. Not only that, but Valkyrie is also the daughter of Viper.
Advertisement
For anyone who missed Titanfall 2, the Apex Predators and Kuben Blisk were the player's enemies during the game's most significant Titan battles. That game took place during the Frontier Wars that preceded the Apex Legends storyline, meaning that the expansionist IMC military forces were the game's primary antagonists, but the Apex Predators and their pilots arrived at memorable moments.
Viper, in particular, was a standout enemy. In Titanfall 2, Viper piloted a heavily modified Northstar Titan capable of full flight and served as the game's penultimate boss challenge. Viper seemingly met his end after being struck with small arms fire from the players character, Jack Cooper, but his death was not necessarily confirmed in-game. However, it's worth noting that Kuben Blisk and Valkyrie both acknowledge his death in "Northstar."
Advertisement
Valkyrie appears to utilize some of Viper's aerial maneuvers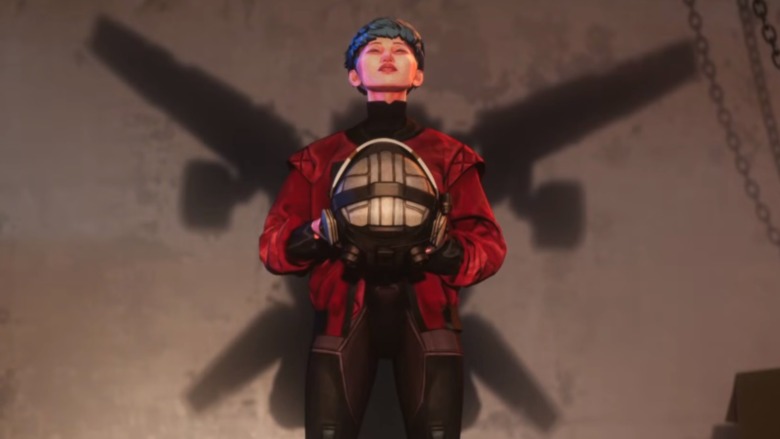 According to leaks obtained by data miners and shared on Reddit, Valkyrie will most likely have a set of abilities similar to those of Viper's Northstar Titan in Titanfall 2. Her passive ability will be called VTOL Jets and will allow hovering in the air while holding the jump button. Her tactical ability is Cluster Missile, which is expected to fire a rocket that explodes multiple times on impact. Finally, her ultimate ability is Skyward, which allows Valkyrie to gather up her teammates and launch the entire squad into the air. The launch will get the team high enough to initiate a skydive, just as using a Jump Tower would, and allow the team to reposition itself quickly.
Advertisement
Judging by the "Northstar" episode of Stories from the Outland, it appears that these abilities are derived from the Titan chassis that Rampart helps Valkyrie repurpose — with the parts possibly coming Viper's Northstar itself. While none of Valkyrie's powers have been officially confirmed just yet, it appears that gamers won't have to wait any longer than May 4, the launch date for Apex Legends: Legacy indicated at the end of "Northstar," to find out.