What Jeff Kaplan's Exit Means For Overwatch 2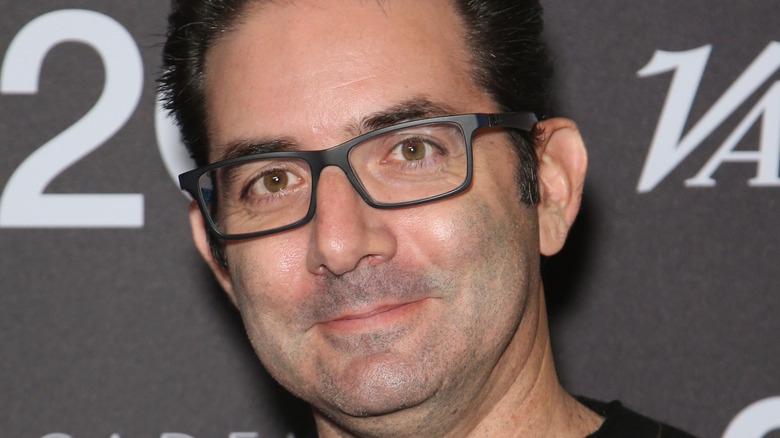 Gabe Ginsberg/Getty Images
Blizzard Entertainment announced in an April 20 blog that Jeff Kaplan will be leaving the company after 19 years. Kaplan helped create "Overwatch," and while his departure marks a milestone in Kaplan's career, it also has fans wondering what will happen to "Overwatch 2," which is still in development.
Blizzard stated that Aaron Keller, who has worked on "World of Warcraft" and "Overwatch" during his 18 years with the company, will step up to fill Kaplan's shoes as game director. A statement from Keller reaffirmed his appreciation of Kaplan, saying, "Jeff's been a great leader, mentor, and friend, and he knows how much we're going to miss him."
Keller also mentioned "Overwatch 2," updating fans by saying, "Speaking of 'Overwatch 2,' development is continuing at a good pace. We have an exceptional vision we're executing on ... and we have exciting reveals planned for this year and beyond as we ramp to launch." Though a mid-development leadership change could spell disaster for most games, Keller and Kaplan both assured fans that "Overwatch 2" is in good hands.
One "Overwatch" fan responded to IGN's tweet about the staff change by saying, "Hey IGN, I don't know if you know this but April Fools' is on April 1ST not 20th haha." Kaplan has discussed passionate "Overwatch" fans in the past, comparing them to junior high students, and some of the comments left for the departing director reflected that passionate (but intense) attitude. 
Some fans moved beyond disbelief and openly criticized Kaplan's move. One gamer tweeted, "That's... Not a good sign ... To have your director leave mid development." One gamer even pointed out that Kaplan and Keller likely have similar visions for how "Overwatch 2" should be made, considering their history of working together. Another fan concluded that "nothing will really change." 
In 2019, Kaplan stated that he had no idea when "Overwatch 2" would be ready for release. Now, a few years later, fans still don't have any clear idea of when the game will appear. More recently, fans felt disappointed with the lack of any major "Overwatch 2" announcements at BlizzCon 2021. Some positions on the "Overwatch 2" team appear to remain open, meaning that development might be in an earlier stage than some gamers initially thought. Kaplan's departure could have an effect on the development of "Overwatch." Whether that impact is negative or positive remains to be seen.