Ghost Recon Breakpoint Bombed And We Think We Know Why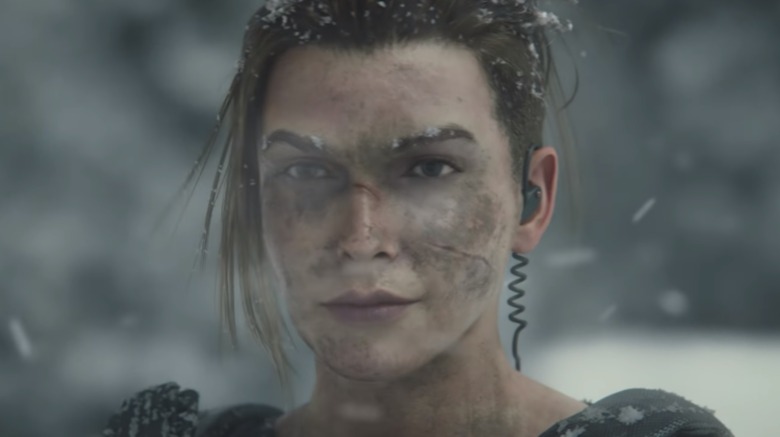 For the better part of the last decade, gamers had a pretty solid idea of what to expect when picking up a game from one of Ubisoft's signature franchises. Whether it's an "Assassin's Creed," "Far Cry," or "Watch Dogs" installment, players can generally expect a polished open world, and for a sequel to arrive within just a few years. The company's focus has been so consistent in recent years that fans on Reddit began referring to the open-world gameplay loop that so many of its games used as "the Ubisoft Formula."
While it may seem uninspired to create such a similar experience spread across so many different series, there is also a sense that something that isn't broken may not need to be fixed. Fans may have poked fun at the sameness of the games, but they kept buying them — so how big of a problem was it, really?
So when Ubisoft went to release "Ghost Recon Breakpoint," which combined elements of the tried and true Ubisoft Formula with loot shooters, it was almost shocking when the game was torn apart by critics and sold poorly. However, now that some time has passed, it may be easier to pinpoint why "Ghost Recon Breakpoint" bombed.
Aggressive microtransactions made gamers think twice about buying Ghost Recon Breakpoint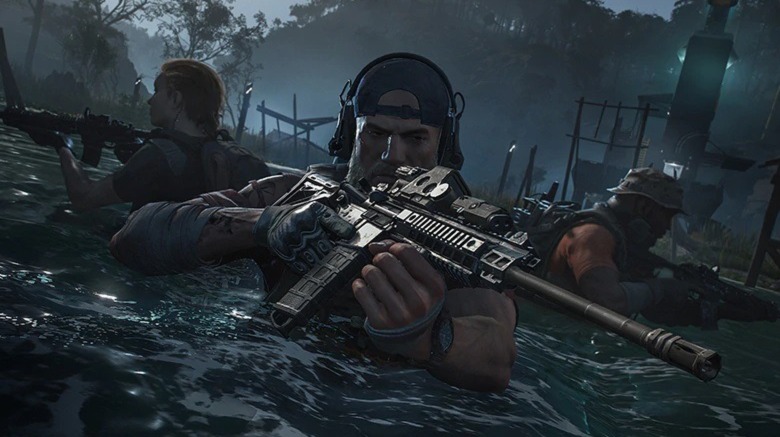 One of the first signs that "Ghost Recon Breakpoint" might be in trouble came shortly before the game launched. A user on Reddit, Blinkk8704, was given early access to the game before it went live, thanks to their purchase of the Ultimate Edition. Right away, Blinkk8704 noticed something troubling: an aggressive microtransaction system that could potentially confer advantages to players willing to pay.
Blinkk8704 took screenshots of every page of the microtransaction store and posted them to Reddit. The post also noted the high prices, with simple cosmetics priced around $6, as well as the seemingly the deceptive practice of locking most of those items during the beta so that gamers wouldn't know they were meant to be purchased. 
The post got noticed by the media and was picked up by multiple publications, including Forbes. Once gamers put the microtransaction system under further scrutiny, many took notice of an especially egregious part of the system: Time Savers. These purchasable items granted skill points, crafting materials, and weapon upgrades, potentially allowing players to skip the leveling grind and gain an advantage. Although Ubisoft announced to its forum users that the inclusion of Time Savers was an accident, and that these microtransactions were intended to be added later to allow new players to catch up, the damage was already done.
Ghost Recon Breakpoint got terrible reviews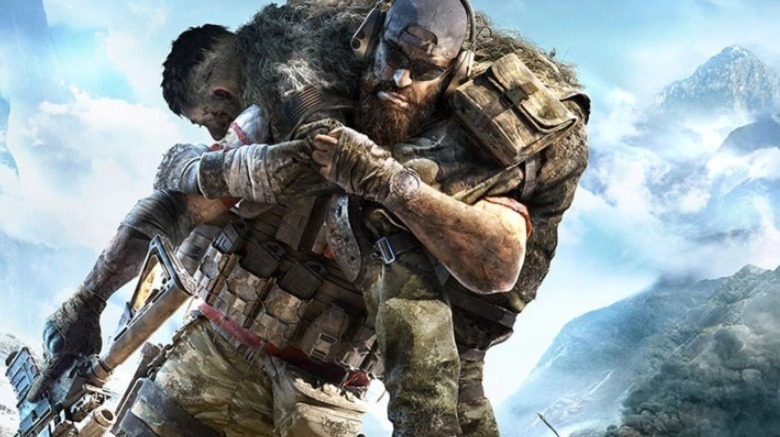 While launching amid a microtransaction controversy is never good, games with solid content and strong roadmaps have overcome that obstacle before. Just look at "Star Wars Battlefront 2," — its loot box fiasco nearly killed the game, but regular updates and damage control earned the game a second look from critics and brought in new players for years after its launch.
However, "Ghost Recon Breakpoint" bombed with critics, earning low scores on Metacritic from professional reviewers and even lower scores from gamers. This was one case where the "Ubisoft Formula" didn't help matters. In a review, GameSpot wrote, "'Breakpoint' is a messy hodgepodge of disparate ideas, pulling various aspects from other Ubisoft games and shoehorning them in, half-baked and out of place."
The results of bad word of mouth and poor planning were more or less catastrophic for "Ghost Recon Breakpoint." In remarks recorded in a 2019 financial report, Ubisoft CEO Yves Guillemot said, "['Breakpoint'] has been strongly rejected by a significant portion of the community." While Ubisoft has made good on following the content roadmap it promised, the game's tarnished reputation has never recovered, and 'Breakpoint' remains one of Ubisoft's biggest bombs in recent years.