The Real Reason Games Are Ditching WePlay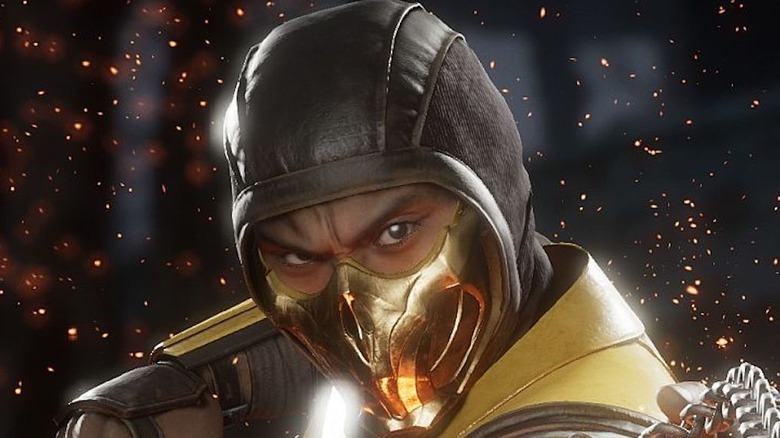 NetherRealm Studios, the developer behind "Mortal Kombat," has announced on Twitter that the company will no longer participate in any esports events operated by WePlay. Around the same time, Bandai Namco's Esports division announced on Twitter that it would also be distancing itself from WePlay operated events. While both companies have said the decision was due to "differences in vision," neither statement explained the exact issue with WePlay. However, it has been speculated that the break has something to do with WePlay partnering with a shady sponsor, 1xBet.
"Mortal Kombat 11" professional player @khscar12 on Twitter said that it "wasn't hard to look up 1xBets past criminal [history], one simple Google search told it all." 
In a official press release regarding the partnership between WePlay and 1xBets, the latter is described as "an innovative betting brand" that has worked with other esports events in the past. "For us, the partnership with 1xBet is about moving the industry forward and generating new cases that will be useful to both the market and our audience," wrote Valentyn Shevchenko, business development lead at WePlay Esports.
However, fans may be surprised to learn that the 1xBets website is inaccessible from the United States. The company's website was also taken down in the U.K. after The Times reported on the company's global activities, "which included ... betting on children's sports and advertising on illegal websites." 1xBets operates out of Russia, and the Russian government has conducted investigations into the company's activities, according to Gaming Business Community.
WePlay recently ran Season One of the WePlay Ultimate Fighting League during the end of March and beginning of April, which featured "Mortal Kombat 11," "Tekken 7," and "Soulcalibur 6." While the event was viewed as a success, NetherRealm developed "Mortal Kombat 11" and Bandai Namco Entertainment published both "Tekken 7" and "Soulcalibur 6," so the league no longer has access to any of those massively popular games. 
In a response to this news, WePlay issued a statement on Twitter: "The news received today caught us by surprise ... Our vision and dedication to the [fighting game community] have not changed, and we will continue to move forward by making amazing events and content that the community deserves." Several fans were not impressed by this statement, however, and some took the company to task for its connections with 1xBets.
This is not the first time NetherRealm and Bandai Namco have had to pull out of a fighting game tournament for controversial reasons. As reported by Polygon, both companies pulled out of EVO Online in 2020, and the event was ultimately cancelled due to serious abuse allegations against Joey Cuellar, the CEO of EVO. With Sony recently acquiring EVO, there's a chance that these companies may soon have a new fighting tournament home.