Why The US Version Of Resident Evil Village Is More Violent Than In Japan
The Japanese version of "Resident Evil 8" will be missing something that other countries will get to enjoy: decapitations and other violent acts. An announcement on Capcom's official page (translation via Google) has indicated that "Resident Evil 8" will be released in two different versions in Japan, mainly so that Capcom can navigate around CERO restrictions.
CERO, the game ratings organization of Japan, has strict rules about the depiction of violence in games, and horror titles like "Resident Evil 8" are the focus of intense scrutiny. Alex Aniel, the business manager for Limited Run Games, summarized the announcement well, explaining that Japan will have two versions of "Resident Evil 8," but that both of them will differ from the North American version by having "No decapitations, less blood shown, [and] no scenes that CERO prohibits." However, as Aniel noted, the announcement did not specify how the two Japanese versions of "Resident Evil 8" will differ from one another.
Even so, gamers now know that there will be both D and Z rated versions of "Resident Evil 8" in Japan. According to the CERO rating scale, D games are intended for anyone 17 or older, while Z rated games cannot be sold to individuals younger than 18.
CERO censorship and Resident Evil 8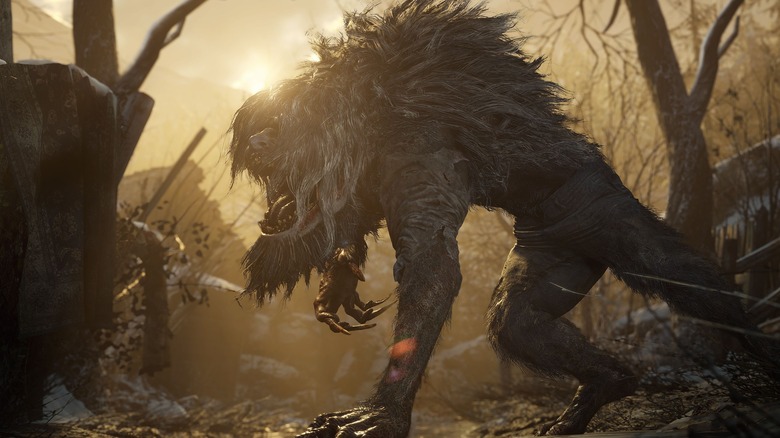 CERO's rating system specifically outlines what sorts of violence are prohibited. The criteria describes " description of animated blood, description of mutilation/body-cutting, description of corpse, killing/wounding, horror," and "description of versus beat 'em-up game/fighting" as violent acts subject to rating by CERO. While "Resident Evil 8" probably doesn't have any fighting game elements, it definitely checks all the other boxes, including the somewhat ambiguous "horror."
Western audiences reacted with confusion, mostly because of the stark cultural difference between Japan and America. One fan responded to the rating on Twitter, saying, "It's just a difference in culture. In the western world violence and gore is A-ok, but nudity is too far." 
A different gamer responded with more information, explaining, "The Z version is usually the one that has the most blood and gore. They've done Z and D versions for every release. I preordered a Z version so it will be interesting to see what the differences are."
A few fans suspected one difference between versions could be the amount of cutscenes included in game. "Maybe JP version will be better optimized for speedrunning," one gamer speculated. Most likely, the changes are innocuous, and as similar as they can be without breaking CERO rules.
Players will know soon enough, as "Resident Evil 8" arrives on May 7. In the meantime, players can check out the game's creepy creatures, or kick back and enjoy a few Lady Dimitrescu memes.