This New Battle Royale Is Turning Heads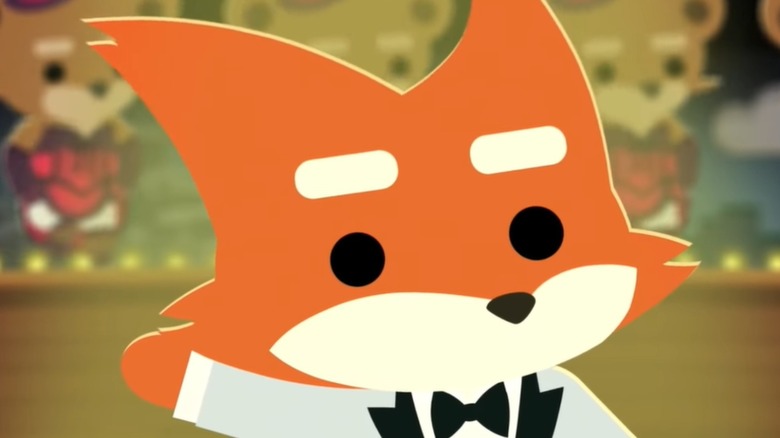 It's no secret that battle royale games are popular — just look at the success of games "Fortnite," "Apex Legends," and "Call of Duty: Warzone." Although "Apex Legends" has finally made its way to the Switch, Nintendo has plans for its own adorable entry in the genre. Meet "Super Animal Royale," a Switch exclusive battle royale game with a 2D twist.
Nintendo dropped the trailer for "Super Animal Royale" on May 6, and it starts out with a cute play where the titular "super animals" are explaining all that they can do — including fighting. The adorable-yet-killer animals explain in the trailer that the humans have had their turn, and now the super animals get to storm the battlefield.
"Super Animal Royale" will be a unique, top-down 2D Battle Royale game. If you've played games like "The Legend of Zelda" or "The Binding of Isaac," then you've got a pretty good idea of how a 2D game can feature plenty of action.
While the animals sing, the trailer shows off plenty of action. In fact, there are multiple weapons featured in the trailer, including a machine gun, hand grenade, a hamster ball, and even a mop. The chaos of the various weapons along with all the animals on a 2D map make the game look like it could be more fast-paced than other Battle Royale games.
'Super Animal Royale' compared to other Battle Royales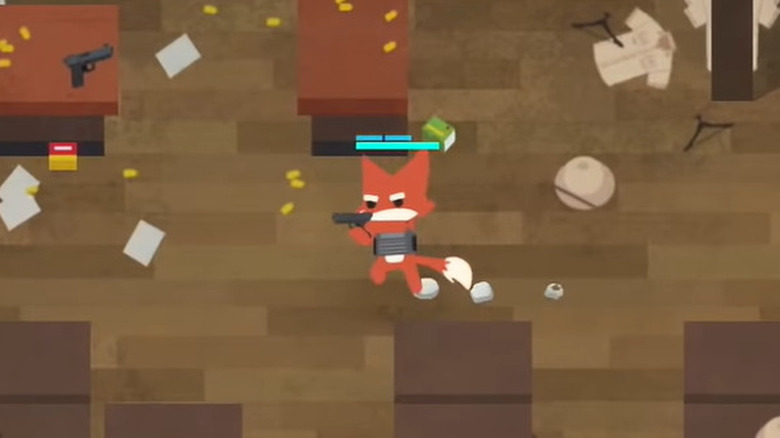 The trailer for "Super Animal Royale" shows off a number of features that many of the most popular battle royale games have included. There's the "skunk gas," which looks like a way for the game to force players to a particular part of the map. The animals are also shown dropping into the map, much like in games like "Fortnite" and "Call of Duty: Warzone." The trailer even has a mention of how difficult it can be to choose where to drop, a common Battle Royale trope.
Viewers have been enthralled with the trailer, and there are plenty of "Animal Crossing: New Horizons" jokes in the comments on YouTube. SaDVeC commented with an "announcement" to a hypothetical "Animal Crossing" island: "Good morning villagers, since taxes are not enough to pay the island expenses and our currency are literal bells, we've come with a solution." Another user, Pricelessperson, mentioned that the game feels like "The rejected 'Animal Crossing' x 'Fortnite' crossover we never got." 
Another user likened the game to the "Happy Tree Friends" animated show and games that were popular in the early 2000s. Of course, "Super Animal Royale" is only rated T, which means that it won't be nearly as gory as "Happy Tree Friends." 
It appears that gamers are excited to wreak havoc as a group of cute animals. Although there's no official release date attached, Nintendo assures fans that "Super Animal Royale" is "coming soon."