The Battle Royale Shooter That's Finally Coming To Switch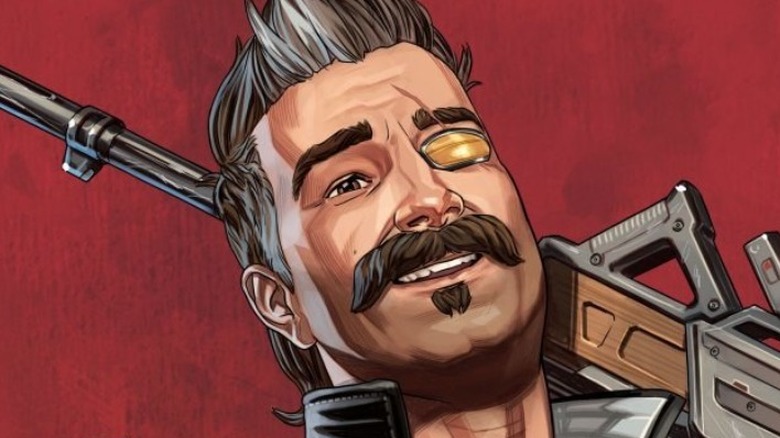 We may receive a commission on purchases made from links.
After seven seasons and two years since the game's release, Apex Legends is finally making its way to the Nintendo Switch. On March 9, 2021, Switch players can enjoy the battle royale shooter's story and gameplay on a handheld console.
The Game Director of Apex Legends, Chad Grenier, announced the official release date along with some exciting news on the game's official website. Fans knew that a Switch version was in the works, and there had been rumors about a Season 8 release. Twitter user Apex Legends News, who is in no way affiliated with the game officially, found text in a Japanese YouTube video description for Apex Legends announcing a Feb. 2, 2021, release. This would have meant that the Switch version would have released at the same time Season 8, which was already bringing new features to the game, did. This same text about the Switch version of the game wasn't found in any other translation of the video. The text was taken down soon after the "leak." This was back on Jan. 18, 2021, before the Season 8 trailer even launched. Fans again knew that something was coming soon when PowerA released a pre-order for an Apex Legends Switch controller. This controller is a Nintendo-licensed product, and it was spotted on Amazon before the official announcement came out.
While we know the leak wasn't true now that there's an official release date, Apex Legends seems ready to help Switch players catch up to the other Season 8 players. Switch players will receive an additional 30 levels with the Battle Pass, along with double XP the first two weeks the game launches, according to the official release announcement.
According to Grenier, the Switch port of the game was worked on by Panic Button, a popular studio for porting Switch titles. The group's most prominent ports include Rocket League, Doom Eternal, and Wolfenstein: Youngblood. Grenier mentions that, "Porting Apex Legends to its smallest screen yet is a major achievement." He also compliments Panic Button by saying, "We're very proud of what the team [at Panic Button] has been able to achieve with some smart optimizations for the Switch port to deliver a full-featured Apex Legends experience." 
Grenier also announces that Apex Legends on the Switch will be cross-platform, meaning that Switch players can be in a lobby with PC players, PlayStation players, and Xbox players, to name a few. This won't hinder new players, though. Respawn, the group behind Apex Legends, has held a firm stance on skill-based matchmaking. This means that new players won't be paired against higher-skilled opponents, which Respawn argues improves the health of the game.