This Console Wants To Be A Handheld PC
Nintendo may want to watch out, as a Chinese hardware company is working on a handheld system that can run PC games on the go. One-Netbook has launched a crowdfunding campaign on Indiegogo for the OneXPlayer, which is essentially a beefy PC shoved into a handheld console. It features an 8.4 inch display screen with a resolution of 2560x1600, theoretically offering a high-end handheld experience. The handheld will also contain an Intel 11th Core Tiger Lake-U series CPU and a 16GB dual channel ram.
Advertisement
The OneXPlayer comes in three tiers, with each tier offering different CPUs and larger SSD internal — and none of them are cheap. The lower end device costs $819 USD and the highest tier costs $1,499 USD to pre-order via the Indiegogo campaign. As for the performance of games on the device, One-Netbook says that the ever-popular "Witcher 3" runs at about 60FPS/720p on the lowest end device, and about 80FPS on the higher end devices at the same resolution. For reference, "The Witcher 3" runs at an unstable 30FPS at 520p in handheld mode on the Nintendo Switch (via Polygon). 
Of course, while the performance is certainly better than the Nintendo Switch, a Switch Lite still costs $200, 1/4th the price of the OneXPlayer.
Advertisement
PC gaming on the go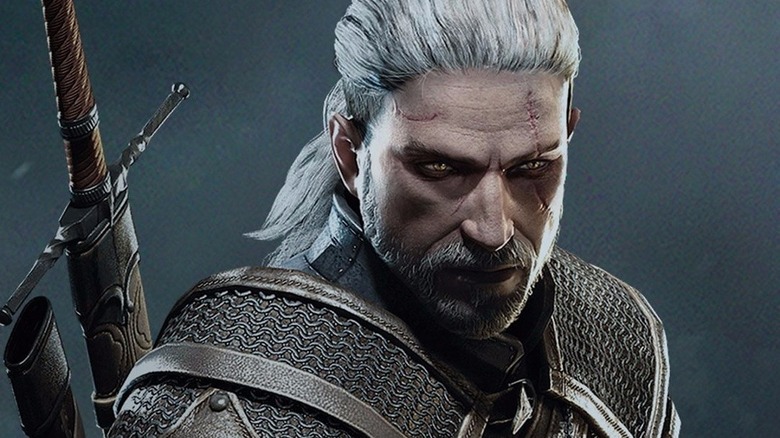 Another impressive feature of the device is that it comes with Windows 10 and works as a fully functional PC, and users have the option to buy an attachable keyboard for $40 during the pre-purchase period. Importantly, One-Notebook mentions that the device also supports "PC Platforms," presumably meaning that it will support Steam and the Epic Games Store via Windows 10. 
Advertisement
The devices ship worldwide, and One-Netbook currently has the devices set to debut sometime in June/July of this year. At the time of this writing, the campaign had already netted over 400,000 dollars, with a goal that was a little over $25,000 USD.
This isn't the first device to promise a portable PC gaming experience to rival the Nintendo Switch, as Alienware unveiled a similar prototype last year. The difference here is that not only is the OneXPlayer available for purchase, but it is shipping very soon. 
There has also been a rise in devices to turn mobile phones into Switch-style gaming devices, including attachable controllers like the Backbone and the Razer Kishi. It will be interesting to see if the handheld PC market takes off in the wake of the OneXPlayer.
Advertisement