The Bizarre Connection The MCU Shares With Ratchet & Clank: Rift Apart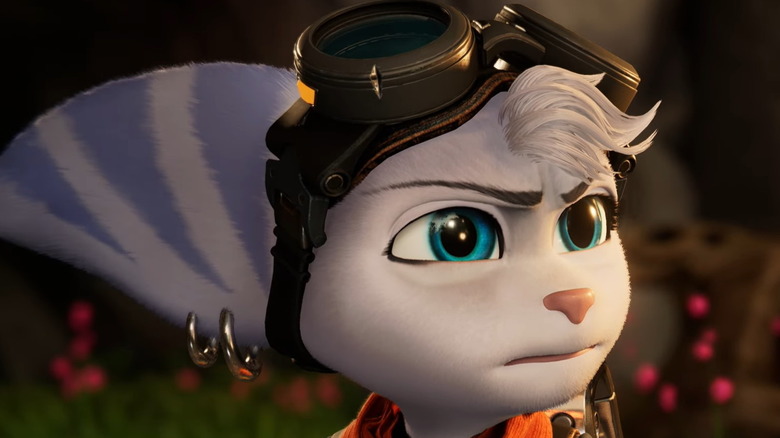 When one thinks of the upcoming "Ratchet & Clank: Rift Apart," one naturally thinks of Marvel's "Thor: Ragnarok." Okay, not really, but fans are drawing a line between the MCU and the upcoming game by way of a shared connection: both properties were scored by Mark Mothersbaugh.
Advertisement
During a recent Zoom preview of "Ratchet & Clank: Rift Apart," TheGamer reporter Stacey Henley listened in on why it was so important to developers that Mothersbaugh compose music for the latest installment. Marcus Smith, the creative director for "Ratchet & Clank," had recently watched the iconic "Thor" film and suggested to the rest of his team that they should try to replicate its sound for "Ratchet & Clank: Rift Apart." After searching for a composer that had a similar vibe, the group had the craziest idea of all: just hire Mark Mothersbaugh. The former Devo frontman agreed, forever tying the two franchises together.
It turns out that Mothersbaugh had excess music left over from "Ragnarok," since the original cut of the film was much longer. Instead of wasting all that material, Mothersbaugh decided to reimagine the leftovers into a project called "Mutant Flora," which Mothersbaugh released in 2017. Now, Mothersbaugh has revisited "Mutant Flora" as the audio inspiration for his tracks for "Ratchet & Clank: Rift Apart." While the connection between the MCU and "Ratchet & Clank" might be indirect, it's interesting to see how one composer's work can be applicable within different mediums.
Advertisement
Ratchet & Clank is shaping up to be fantastic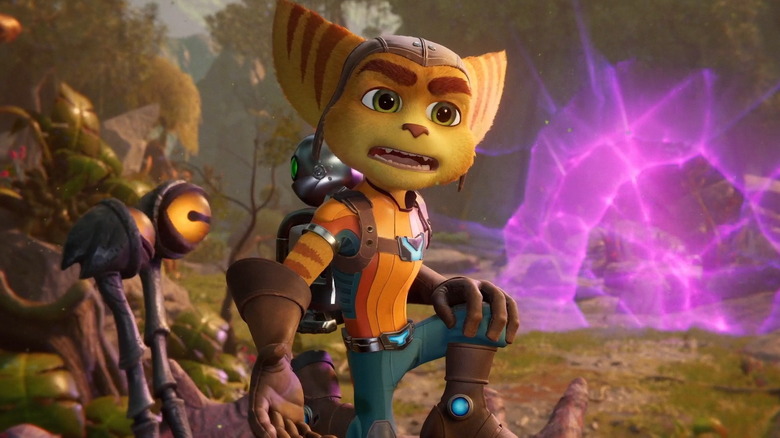 Mothersbaugh apparently wasn't director Taika Waititi's first pick to compose "Ragnarok." However, since Freddie Mercury (Waititi's dream pick) wasn't available, Mothersbaugh was next in line for the gig. Of course, Mothersbaugh's work turned out to be excellent, and the soundtrack remains one of Marvel's most recognizable to date. The playful rock tunes make the film seem like an action movie and an ode to 1980s glam simultaneously, which was Waititi's overall goal. 
Advertisement
Insomniac Games has already made some bold claims about "Ratchet & Clank: Rift Apart," with Community Manager James Stevenson calling it "the best looking video game I've ever seen" and "a PS5 showpiece." It's true that the game looks beautiful, with smooth textures that feel true to its animated style. 
"Ratchet & Clank: Rift Apart" already has a massive fanbase, ready for the game's release in June. Fans recently got a look at one of the game's first boss fights, which features the "Nefarious Juggernaught," a giant mechanical creature with the power to transport Ratchet and Clank to an entirely different location. Gamers will get to see the full game in June, but until then, they can rest assured that it will be creative, fun, and have a rockin' soundtrack to boot.
Advertisement