L.A. Noire Actor May Have Bad News For Rockstar Fans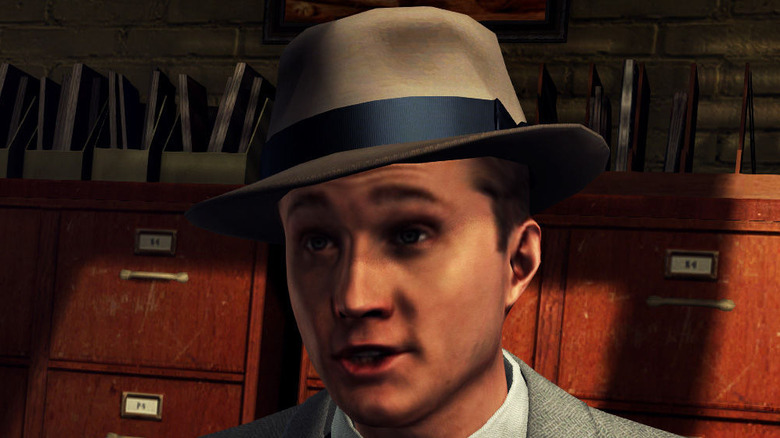 For anyone still hoping for a sequel to Rockstar's "L.A. Noire," the lead actor from the game might have bad news for you. In an interview with The Hollywood Reporter, actor Aaron Staton (who played protagonist Cole Phelps) said that he has never heard anything about a sequel to the game. Beware of spoilers ahead for "L.A. Noire."
"I never heard a word about a sequel," Staton told The Hollywood Reporter. "If there was another story, I would be curious what they would tell since Cole Phelps died." Staton also said that he still gets recognized from the game, mainly due to how impressive the MotionScan Technology was that scanned the actors' faces into the cutscenes.
If a sequel to the 2011 game ever does end up getting developed, it would have to be led by a new team. In the same year as the release of "L.A. Noire," developer Team Bondi was forced to close its doors after being unable to secure a deal to work on a new game. As reported by Forbes, several former employees of Team Bondi also accused head of studio Brendan McNamara of "mismanagement."
Is there any hope for a sequel?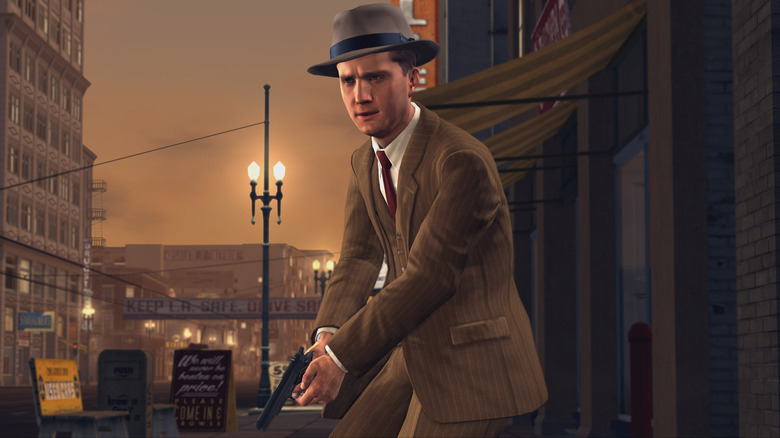 Back in a 2012 newswire, Rockstar first teased the possibility of a sequel to "L.A. Noire." Rockstar wrote, "don't count out the possibility of a new game in the L.A. Noire franchise in the future. We simply have not decided anything." Rockstar has a history of waiting years in between releases for its games. For instance, there was an 8-year gap between the first "Red Dead Redemption" and its sequel. "Grand Theft Auto 5" released in 2013 and doesn't even have a sequel officially announced yet. In other words, it still wouldn't be totally out of left field for Rockstar to drop a sequel to "L.A. Noire" after a decade.
According to Rockstar and Take-Two Interactive's financial earnings call in late 2017, "L.A. Noire" had moved about 7.5 million copies. While 7.5 million copies is relatively high for most of the industry, "Grand Theft Auto 5" sold 140 million copies as of early 2021. Based on these sales numbers, it would be a safe assumption that Rockstar would prioritize a sequel to "GTA 5" before any other new games.
As for Rockstar's immediate future, the promised next-gen update for "Grand Theft Auto 5" is slated to release sometime this year. However, Rockstar also hasn't given any updates on that particular title in recent months.