Grand Theft Auto 5 Has Its Best Year Ever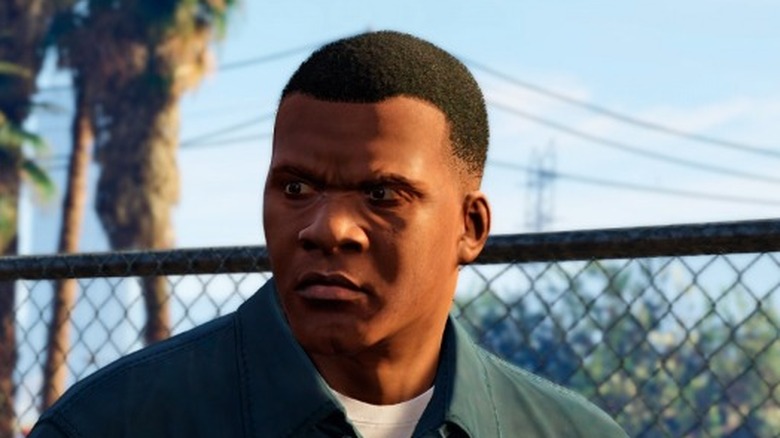 When it comes to Grand Theft Auto 5 developer Rockstar hasn't always pleased fans with its decisions. That hasn't stopped the game from selling, though. In fact, GTA 5 just had its best year ever.
On Feb. 8, Geoff Keighley — host for The Game Awards and longtime insider in the gaming community – tweeted that "Grand Theft Auto V has now sold in excess of 140 million units." He followed up by adding that the sales numbers came from Strauss Zelnick, CEO of Take-Two Interactive, whose Twitter account is unfortunately private. Keighley stated that, in 2020, GTA 5 "sold [more] than any other year except its launch year in 2013." One GTA fan responded by tweeting, "This is amazing. Nothing will achieve anything close for a long time if ever." It is amazing, indeed.
Advertisement
Rockstar has managed to continue healthy sales of GTA 5 by consistently providing new content for the game. Even though GTA 5 never got the much desired single-player DLC fans wanted, Rockstar released the biggest GTA Online update ever in December 2020. Cayo Perico Heist ultimately left fans feeling a bit conflicted. While it did include a cool cameo from Dr. Dre, it wasn't as expansive as Rockstar initially promised. Still, the release of new content has kept fans coming back, and the online component of GTA has provided gamers with endless replayability.
Rockstar announced in 2020 that it would develop a next-gen optimized version of GTA 5 before working on GTA 6. Fans have several new features to look forward to with the updated version of GTA 5, and there is talk the next-gen version of GTA Online could support a massive number of players at once. Many gamers want GTA 6 to release as soon as possible, but it looks like that won't be happening for a while. There are several good reasons for Rockstar to create an enhanced version of GTA 5 before moving on to 6, including the fact that GTA 5 is still a money maker for the beloved developer. With 2020's GTA sales surpassing expectations, there's no reason to discontinue support of the game or move on to a new project.
Advertisement
In the event that fans haven't picked up GTA 5 just yet, the Expanded and Enhanced edition is expected sometime in the second half of 2021. Only time can say if GTA 6, or GTA 5 Expanded and Enhanced for that matter, will surpass GTA 5's massive sales.