Fortnite's Getting 31 New Skins. Will You Get One?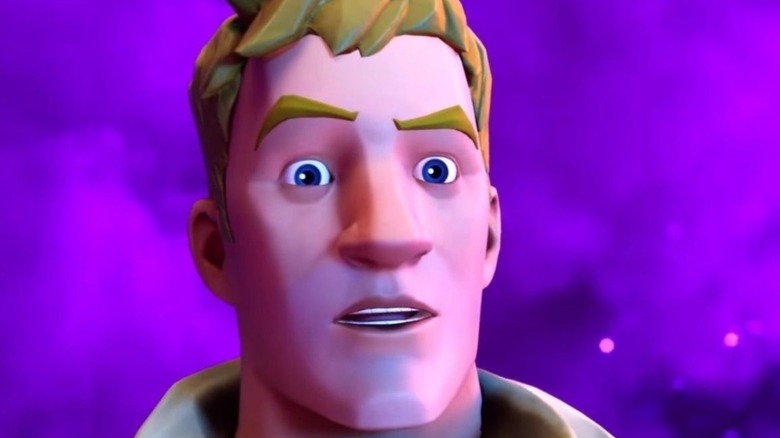 In the greatest sports crossover event since "Space Jam," the world of professional basketball and "Fortnite" have finally collided. On May 19, Epic Games announced the first-ever "Fortnite x NBA: The Crossover" event. This new collaboration, which kicks off May 21, will unite all 30 NBA teams in a series of exciting Team Battles and Item Shop exclusives.
One of the most exciting aspects of this event is the addition of a whopping 31 new character skins. As you might have guessed, these new skins will allow players to wear the logos and colors of their favorite team, showing support for the NBA as they blast and build to their heart's content. Additionally, some star players will be debuting their own personalized "Fortnite" Lockers. Much like with Brie Larson's recently-released Locker, gamers will soon be able to purchase their favorite players' preferred loadouts.
As for the NBA Team Battles, "Fortnite x NBA: The Crossover" will feature a series of Challenge Tasks for each NBA team that is represented. "Fortnite" players can rep their favorite team while they carry out tasks and earn rewards. However, while many "Fortnite" events are a limited time affair, there's even more of a ticking clock element to this collaboration between Epic Games and the NBA. There are only 15,000 sign-up slots for each team in the promotion, which means that gamers who want to secure a membership with their favorite team will need to hustle on over to the sign-up page.
Bring home the V-Bucks with NBA Team Battles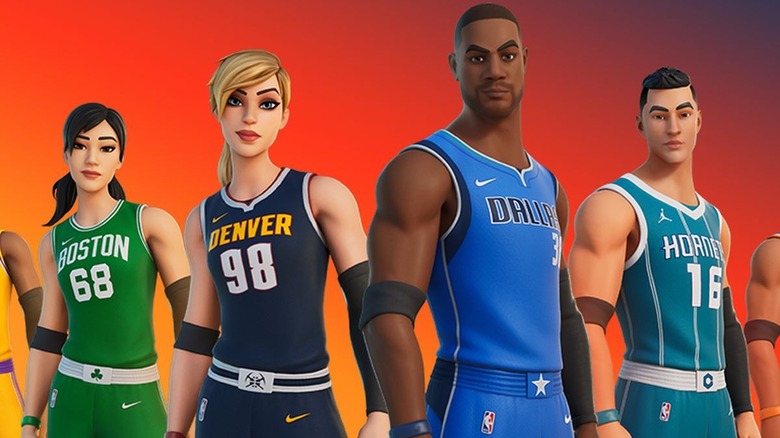 If you miss the opportunity to sign up as a "Member" of one of these teams, there's no need to fret. According to Epic Games, "Each team will have additional bench spots for players to sign up as a 'Fan' to support their favorite team and still have a chance to earn in-game rewards." However, these spots are limited to 550,000 players, so NBA fans hoping for exclusive rewards will still want to claim their spots as soon as possible.
These prizes for these Team Battles are nothing to sneeze at, either. The #1 team in the "Member" bracket will walk away with 500 V-Bucks and an NBA Championship Trophy Back Bling for their character. The highest ranking "Fan" team will also snag that fancy Back Bling, while other runner-ups will net a hefty number of V-Bucks, banners, and other prizes.
But that's not all. Epic has promised that more announcements are on the way, including NBA-themed updates to "Fortnite Creative." It's a good time to be a fan of basketball and "Fortnite," so stay tuned.