What EA's New Studio Really Means For Gaming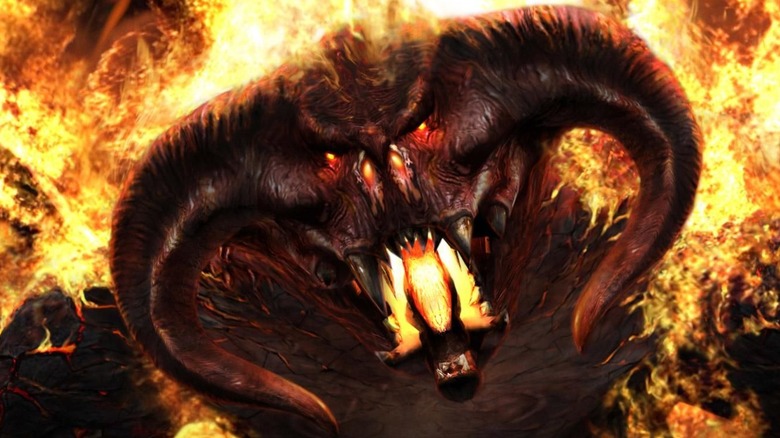 Electronic Arts has officially announced a new Seattle-based studio dedicated to open-world action-adventure games. The corporation often makes headlines for shady subjects, including microtransaction controversies and studio shutdowns, but hopefully this latest news points at a positive outcome. Sources have indicated that strong talent is attached to the new team, and fans already have a few ideas of what to expect.
GamesIndustry.biz reported that ex-Monolith Studios head Kevin Stephens will be leading the unnamed studio. Other leadership includes EA VP and manager Samantha Ryan, who worked with Stephens in the past at Monolith Studios and again at Warner Bros. Interactive Entertainment. This duo, along with the talented development teams at EA, signal a promising future for open-world action-adventure games. Stephens oversaw the development behind two of Monolith's "Middle-earth: Shadow of Mordor" and "Middle-earth: Shadow of War" — two excellent "Lord of the Rings" games that fit the new studio's target genre. 
Ryan seemed equally excited at the prospect of developing open-world action-adventure games. "The action-adventure space is a hugely important genre in our industry, and to us at EA," she told GamesIndustry.biz. She also cited EA's success with "Star Wars Jedi: Fallen Order" and expressed that the company would love to entertain more fans with similar games.
What could be coming up for EA