You Can Turn Off Biomutant's Worst Feature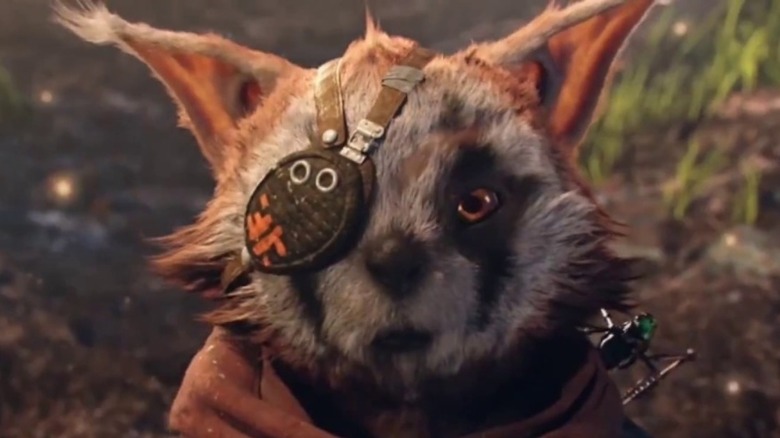 A few years ago, "Biomutant" was a quirky game that no one was talking about. Even though it was planned for a 2018 launch, it wound up taking a lot longer than it was supposed to. The game has finally arrived, and while critics are not blown away by "Biomutant," that doesn't mean it's not worth checking out. If you do decide to give the game a shot, however, you might just encounter a feature that may knock a few points off your rating.
Writing for Kotaku, Zack Zwiezen brought up the narrator in "Biomutant" as an example of what the game does wrong. In fact, the narrator has frequently been cited as one of the most pervasively annoying aspects of the game. Well, if you feel the same way, there's something you can do about it.
In the settings, you will find the option "Auto-Advanced Dialogues," which contains sliders that will allow you to adjust how often the narrator chimes in. Bumping it all the way down to zero will significantly reduce the frequency of his interruptions, but unfortunately, he cannot be completely silenced.
What's up with the narrator in Biomutant?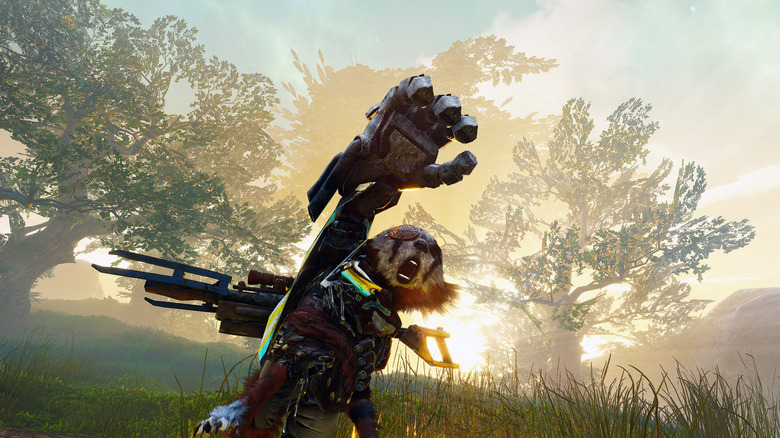 As you play "Biomutant," you'll notice that the narrator has quite a lot to say. In a video demonstrating how to adjust the audio settings, YouTube channel GosuNoob shows an example where the protagonist is running about, when all of a sudden the narrator says, "Feels like something's about to happen today." Of course, this took place after the frequency slider was maxed out, but such a statement doesn't seem to add anything to the game. You'll even hear the voice verbalizing attacks, which may not have the same appeal for fans as the classic onomatopoeias did from the 1960s "Batman" TV series.
In an interesting marketing move, THQ recently paid Conan O'Brien to slam "Biomutant," and naturally, one of the things he criticized during his satirical review was the amount of "talking" going on in the game.
Regardless, not everyone hates the narration. One user on Twitter praised the narrator for his clever wordplay, while another said, "The narrator is sooooooo brillant [sic] and it fits perfect to the game athmosphere [sic]." One other person thought the voice was reminiscent of "The Hitchhiker's Guide to the Galaxy," which certainly has a devoted fanbase.
Whether you love the narrator or hate him, "Biomutant" at least gives you options to customize the narrator's frequency to your liking.