Ocarina Of Time Was Almost Even More Revolutionary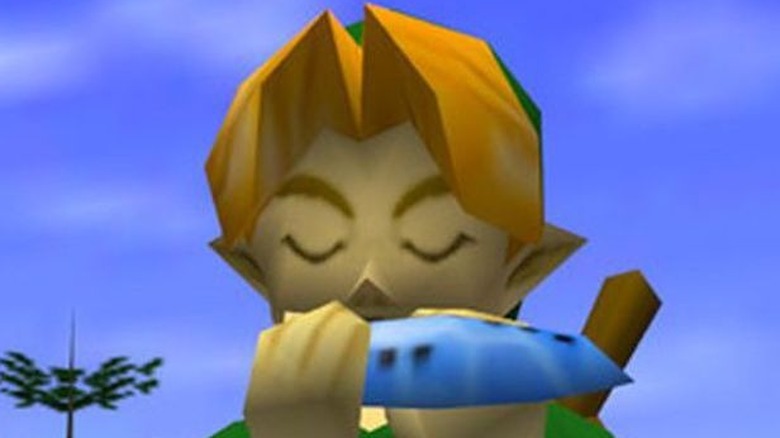 "The Legend of Zelda: Ocarina of Time" was revolutionary at its time of release, giving the world its first taste of Link in 3D on the Nintendo 64. Apparently, an early prototype of the game also featured portals that could be used for transportation, essentially predating Valve's revolutionary "Portal" by nearly a decade. 
Advertisement
In an interview with MinnMax's Ben Hanson, Giles Goddard of Chuhai Labs talked to Hanson about his time working for Nintendo in the 90s. At one point, Goddard was responsible for creating tech demos for the Nintendo 64, resulting in things like the famous "Zelda 64" tech demo, which was shown at Spaceworld in 1995. One of the demos Goddard created for what eventually became "Ocarina of Time" took place in Hyrule Castle.
"You had a portal where you could look through, go in and you'd be teleported to a different part of the map," Goddard said in the interview. "You'd see through the door to a different part of the map, walk through it, then walk back through it, if you see what I mean."
Goddard said he recently found an old backup of the demo he had made and was showing to some of the others in his office. One of them remarked that he should put it online somewhere, but Goddard said he couldn't, since it is Nintendo's property and the company has a history of coming after people for misusing its IP.
Advertisement
Almost beating Valve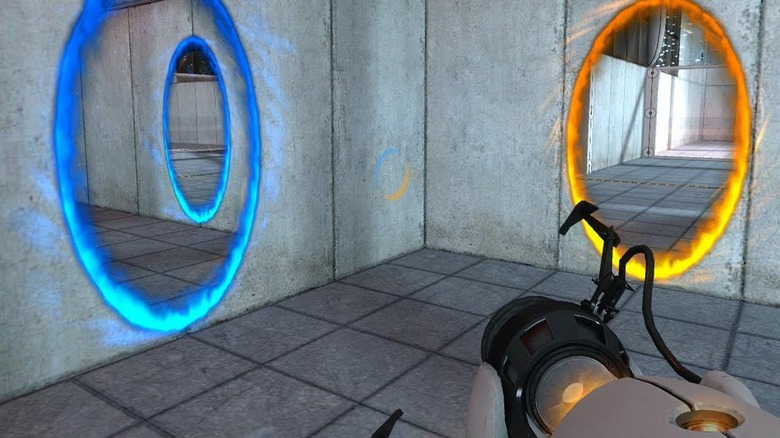 Goddard jokingly told Hanson that when he saw "Portal" for the first time, he thought about the fact that he once had the same thing running on a Nintendo 64 and should have released it back in the 90's. He also said that while the game was created in an early version of "Ocarina of Time," it wasn't made with the express intention of going into the game. Instead, he was focused on doing R&D, trying to figure out exactly what the Nintendo 64's hardware was capable of running. Goddard even said that the main development team never saw the tech demo, because it was simply too difficult to introduce new tech into the game late in development.
Advertisement
"Legend of Zelda" fans were disappointed by a Nintendo Direct earlier this year, in which no new "Breath of the Wild" sequel information was shared. Fans have been clamoring for a remaster of "Ocarina of Time" for quite some time, but instead they got the divisive "Legend of Zelda: Skyward Sword HD."