FIFA Has A Major Problem Heading Its Way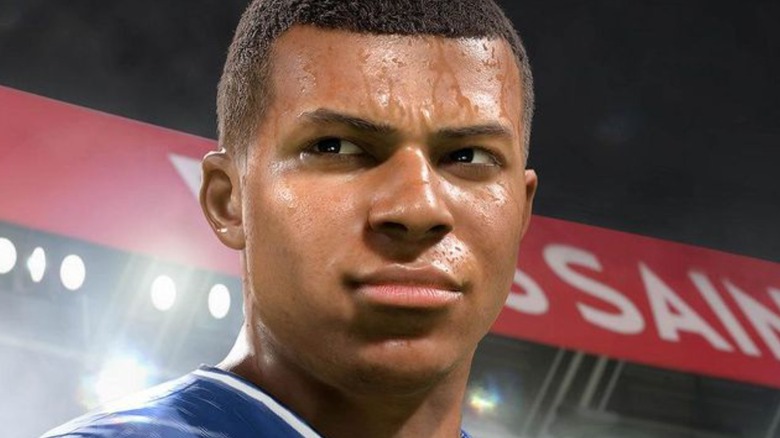 EA Sports
There isn't much that the competition can do to challenge EA Sports' long-running "FIFA" series, but Konami's "Pro Evolution Soccer" franchise just snagged another win in a string of unforeseen victories. Konami put out a press release announcing they had signed an exclusivity deal with Atalanta, a prominent Serie A Italian soccer club, meaning that "FIFA" will be unable to use the organization's name or imagery in its next game.
Advertisement
Atalanta is the fourth Italian football organization that the "Pro Evolution Soccer" franchise has signed an exclusivity deal with (via SportBible). The first of those arrangements was brokered with Juventas, one of the most popular football clubs in Italy and around the world. It's also home to international superstars such as Cristiano Ronaldo and Paulo Dybala.
While Atalanta and Juventas are the two most prominent organizations that "Pro Evolution Soccer" has managed to sneak away from the ubiquitous "FIFA" brand, it has also signed a deal with AS Roma and Napoli. While Napoli's exclusivity agreement doesn't kick in until next year, the others are already in place, meaning that three fan-favorite soccer teams will be absent from "FIFA 22" when it arrives later this year. 
Advertisement
These new arrangements could create a major problem for "FIFA."
'FIFA' is losing its grip on a key market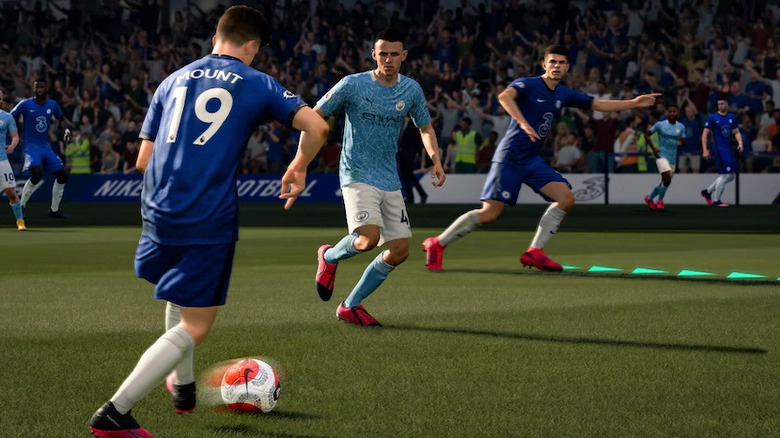 EA Sports
The "Pro Evolution Soccer" franchise has always had the deck stacked against it when going against "FIFA," which is not only the best-selling sports videogame series ever, but uses as its name, one the most prominent soccer organizations in the world. However, despite those steep odds, "Pro Evolution Soccer" has still put up a valiant effort over the two decades it has competed with "FIFA," and with over 111 million units sold, is a best selling franchise in its own right (via Konami).
Advertisement
However, the biggest problem for Konami and the "Pro Evolution Soccer" series, while competing in what The Guardian called "gaming's greatest rivalry," has always been licensing. Landing major teams like Atalanta and Juventas will give the series an edge in the Italian market and make it a more viable choice for soccer fans who felt that "FIFA" was the only authentic option.
The trend could end up being problematic for "FIFA" if more teams and leagues decide to switch to the "Pro Evolution Soccer" brand, alongside the recent image likeness controversy that has affected "FIFA 21." If other prominent organizations, such as England's Premier League, opt to go with Konami's series, it could split the market. 
Advertisement
Interestingly, the Mirror notes that because of the deal that "FIFA" has with the governing soccer body, the most prominent players from those teams can still appear in their games on international teams, meaning that the EA Sports franchise still has an edge in that regard.