The Last Of Us 3: When Will We Get A Sequel?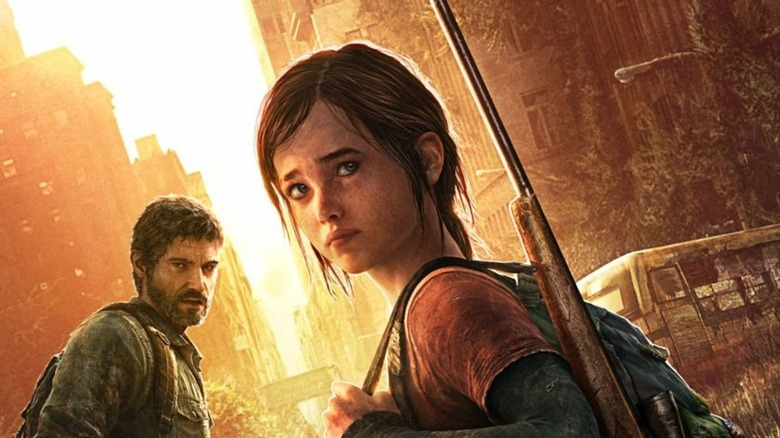 Nearly a decade has passed since the original "The Last of Us" title hit store shelves in June of 2013. Called "the greatest game of the [PS3/Xbox 360] generation" by Vice, it proved a major leap by developer Naughty Dog, who, up until then, worked on the "Jak & Daxter" series and amazingly theatrical "Uncharted" series. It was a true landmark title for gaming, with a whopping aggregate score of 95 on Metacritic.
Seven years later, in June of 2020, "The Last of Us Part 2" entered the fray as a similarly well-reviewed title (via Metacritic). Also winning the Game of the Year for 2020 at last year's The Game Awards, it upped the series' ante technically, visually, narratively, and in terms of gameplay. While the game was review bombed shortly after release due to controversial campaign moments and a perceived catering to the "social justice warrior" crowd, it was anything but a shallow experience.
This leaves us begging the question: "Will there be a 'Last of Us Part 3'?" In short, the answer is "yes," though there is more to the story than that. And, also, beware of spoilers, as they do lie ahead.
'The Last of Us Part 2' recap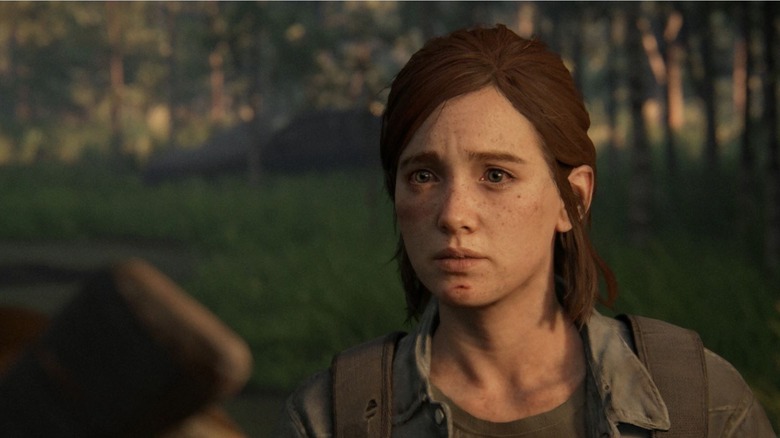 The last time we saw "The Last of Us Part 2" protagonist, Ellie, she'd been crippled. Having once found a community to settle in with Joel, by the finale of "The Last of Us Part 2," she ended up a lone traveler thanks to the loss of several friends, including Joel, and being abandoned by her lover, Riley (via Entertainment Weekly). What's more, her right ring and pinky fingers were bitten off by alternative protagonist Abigail, who Ellie tracked down to Santa Barbara, California, where she was held captive by a gang known as The Rattlers (via Fandom).
Her fingers being gone meant she could no longer play the guitar, as Joel had taught her. Riley had left in frustration with Ellie's determination to hunt down Abby, and Ellie no longer felt the need to stick around the rural ranch where she lived after her fight with Abby (via YouTube). As such, we are left with an image of Ellie, once again, venturing into the unknown. So, where does it go from here?
Where is 'The Last of Us Part 3?'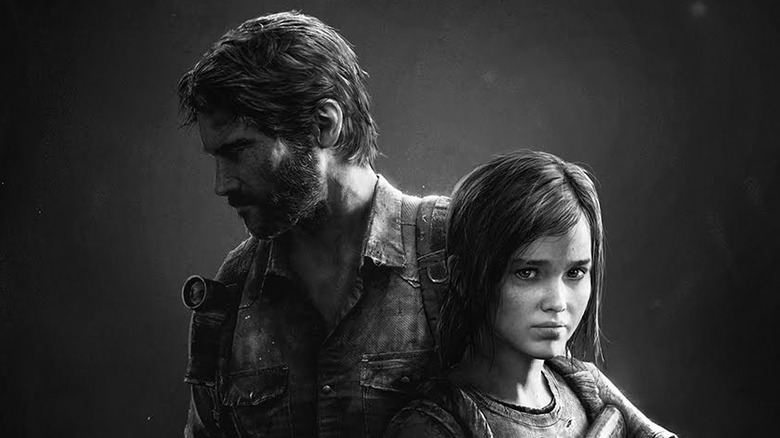 On a Script Apart podcast episode, Naughty Dog veteran Neil Druckmann discussed the possibility of a "Last of Us Part III." He stated that he and another writer at Naughty Dog "did write an outline for a story, that we're not making — but I hope one day can see the light of day — that explores a little bit what happens after this game. We'll see." He added, "After we finish one of our big titles, we take a long time to explore different ideas, whether it's going to be 'Last of Us 3,' whether it's something new, whether there's some old franchise we want to go back to."
While there's no certainty over "The Last of Us Part 3," much less a release date, it does seem to be within Naughty Dog's scope, according to Druckmann's statements. In the meantime, a remake of the original "The Last of Us" has been confirmed, according to a Bloomberg report. It is now in the hands of Naughty Dog after being wrangled from Visual Arts Service Group. Further, "The Last of Us" HBO adaptation is currently in the works and is rumored to star "Mandalorian" star Pedro Pascal as Joel (via Deadline).