The Cyberpunk 2077 Team Knew The Glitches Were Coming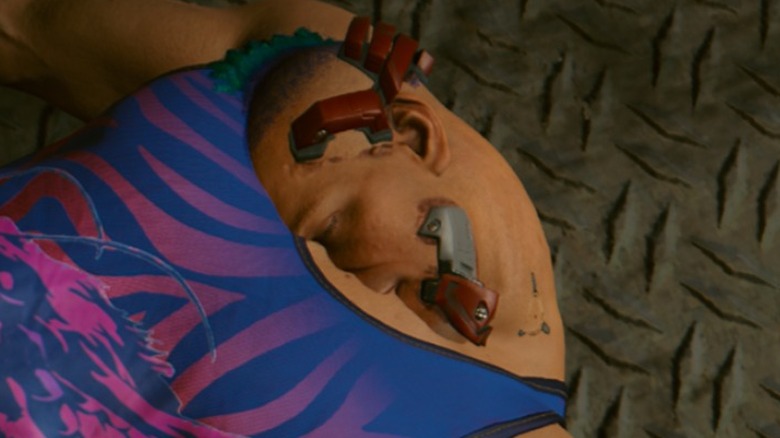 It's no secret that "Cyberpunk 2077," the latest game from CD Projekt, had some impressive bugs. For one, V didn't know how pants worked. Other bugs proved just as funny but didn't work to gloss over the fact that the game itself wasn't ready for markets. Several outlets even issued refunds for players who felt disappointed with "Cyberpunk 2077." While CD Projekt has released updates that basically turn "Cyberpunk 2077" into a new game, that doesn't negate the hurt gamers felt when the game they'd waited so long for failed to deliver on its promises. Now, fans have more fuel for their anger, as it appears the "Cyberpunk 2077" dev team knew the glitches were coming and treated them like a joke.
Advertisement
A post on r/GamingLeaksandRumors indicated that "Cyberpunk 2077" devs created clips highlighting all of the funniest bugs in the game. (Warning: Some of the clips are decidedly NSFW.) Fortunately for players, the compilations leaked online, first to 4Chan and then to Reddit and beyond. The bugs came from pre-alpha gameplay, earlier in the development process, yet players who anticipated "Cyberpunk 2077," only to feel disappointment later, might recognize a few notable glitches. Cars behaving badly, strange character animations, and a giant chicken are only a few of the odd details devs captured before the game's release. Hilariously, the leaked videos were titled "Cyberpunk El Buggado 2020." 
Advertisement
Familiar glitches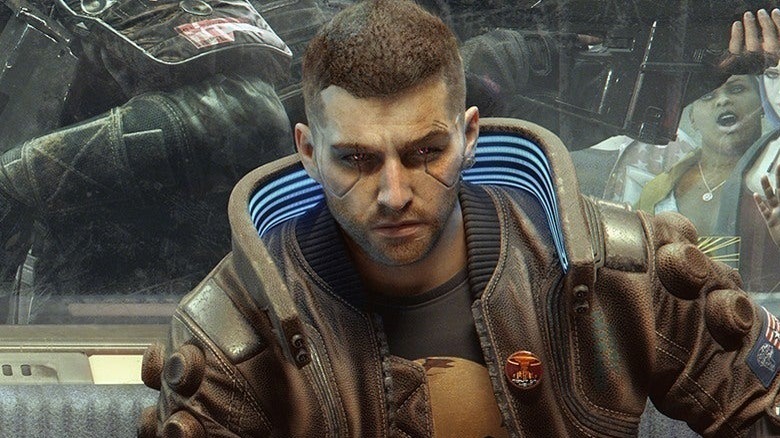 The videos clearly aren't afraid to poke fun at the notoriously glitchy game. One even showed clips edited together in the style of the "Cyberpunk 2077" trailer, though it's unclear if that edit came from developers or fans. One fan speculated that it's possible developers wanted to release the clips as a sort of "blooper reel" but ultimately decided against it for obvious reasons.
Advertisement
Another commenter noted that the bugs seen in the videos from CD Projekt resemble many of the glitches that were included in "Cyberpunk 2077" upon its release. For example, many clips featured wild collisions, where one or more objects were launched into the sky. Problems with the physics engine in "Cyberpunk 2077" persisted even at its release. Players never knew when something (or someone) would get thrown into the sun.
While it's clear that the developers worked diligently to get the game up to snuff, there clearly was not enough time to fix everything. The clips provide an interesting look into the developers' world during the production of "Cyberpunk 2077" and indicate that the issues fans experienced were funny to devs as well. No one can deny that "Cyberpunk 2077" was meme-able.
Advertisement
Interested gamers can find the compilations on many online discussion forums, including Reddit and ResetEra.