Series X Is About To Look Even Better
Shutterstock
Let's be honest: The next-gen consoles ran into a plethora of problems and disappointments after they launched. The Xbox Series X was no exception — it fell far below the expectations bar when it came to graphics. Luckily, a solution is just on the horizon, and Series X owners will be able to see an improvement later this month.
The Series X has a lot of impressive hardware and software that Microsoft has discussed, including AMD's FidelityFX Super Resolution. The software from AMD, which is set to release on June 22, is a tool that developers will be able to use in order to make games look, well, better. Between better visuals and higher framerates, it's a performance software that doesn't require any additional power.
A Microsoft Insider told IGN that "we're excited by the potential of AMD's FidelityFX Super Resolution technology as another great method for developers to increase framerates and resolution" for the Series X|S. As IGN stated, Microsoft had already mentioned that it "incorporated the FidelityFX tools" into both next-gen consoles. This means that the consoles and dev kits have everything they need to run the new Super Resolution features.
What FidelityFX Super Resolution looks like the Series X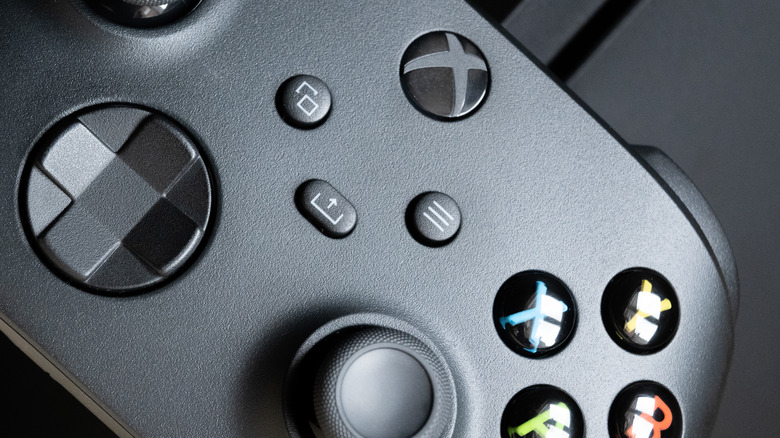 Shutterstock
AMD used the game "Godfall" to show off the different ways Super Resolution will boost graphics during a presentation last month. In the video clip, performance for the game was boosted 59% with Super Resolution. While this is an impressive feat, IGN pointed out that it "should be taken with a grain of salt" since AMD ran the testing.
Beyond that, the demo also showed off the various settings that players could choose between in order to optimize the gameplay to their preferences. This lets players choose if they want to up performance or visuals. While we don't know yet how this will apply to Xbox consoles, the message from the Microsoft insider indicates that it should have a pretty significant impact on the consoles.
AMD's FidelityFX Super Resolution is compatible with both AMD and NVIDIA graphics cards. In fact, Super Resolution is a direct competitor to NVIDIA's DLSS. DLSS practically does the same thing, according to Tom's Guide, but it requires A.I. learning in order to do it. To be able to run the A.I. learning, DLSS requires dedicated hardware.
Since AMD's Super Resolution doesn't need any hardware and doesn't require A.I. learning, it's being considered the winner between the two. Once the software is released, it'll be easier to know if AMD can deliver on its claims. Combined with the partnership between Xbox and Dolby Vision, it's clear that Series X|S owners are coming out on top.