Elden Ring Creator Reveals What An Open World Looks Like In A Souls Game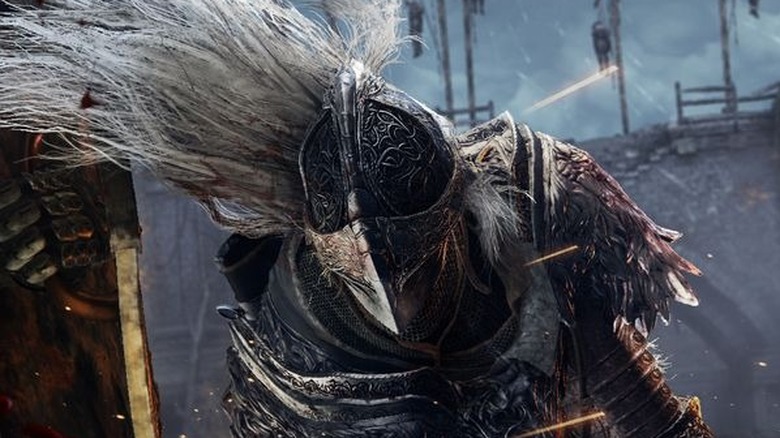 Recently, the internet rejoiced as gamers finally got the game they've been waiting for. That's right; "Elden Ring" finally has a release date, and fans couldn't be more excited. The announcement was made on the inaugural day of Summer Game Fest 2021, and the hype has yet to die down. While you may be trying to pick apart every small detail in the new "Elden Ring" trailer, you'll be pleased to know that the game's creator had some exciting insights to share regarding the upcoming title.
IGN's Mitchell Saltzman spent some time with Hidetaka Miyazaki, a.k.a. "The Godfather of Souls," to discuss "Elden Ring" at length. Their conversation covered a broad spectrum of topics, ranging from the game's story and setting to the leveling system and its similarity to other games in the series. 
One important aspect the two covered in the interview, of course, is "Elden Ring's" open-world structure and how it compares to FromSoftware's previous titles, like "Dark Souls" or "Bloodborne." Fans of the games might be a bit concerned over how this could change the dynamic of a "Souls" type of game. Rest assured, because it looks as though the newest installment will remain true to the series while still giving fans a fresh experience.
Elden Ring will have a hub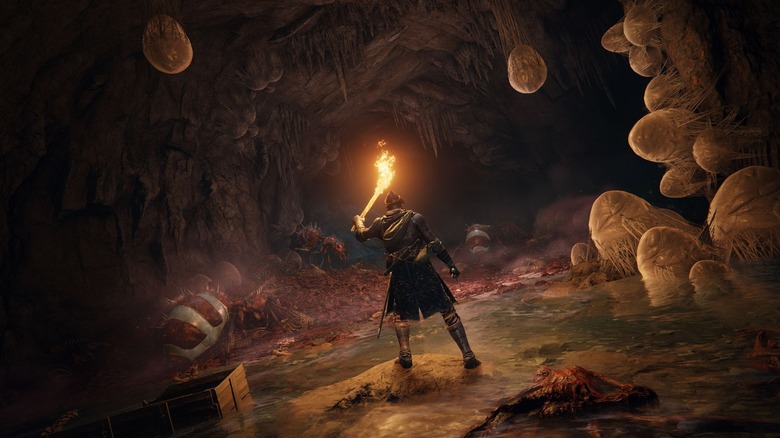 During their conversation, Saltzman asked about the title's open-world progression and how it would work in a "Souls"-like. Miyazaki confirmed that "Elden Ring" will include a hub area, similar to the one found in previous FromSoftware titles. While you won't see this hub immediately upon beginning your adventure, when you do reach that point in the game, you will encounter six branching paths that each lead to different sections of "The Lands Between" (the name given to the world in which "Elden Ring" takes place). 
As you make your way to one of the six areas, you will also have a dedicated map guiding you throughout. You will be able to find the game's bosses residing in these sections. Beyond that, you will be able "to explore not only these mainline dungeon areas, but also a wide variety of catacombs, castles, and fortresses, which are interspersed throughout the map," Miyazaki explained.
It sounds as though Miyazaki and his team have found a way to introduce an open-world element to this new game without losing the defining characteristics that fans of FromSoftware's titles have grown used to. Sadly, "Edlen Ring" won't get a 2021 release, but fret not, as the game will be launched just outside of that window, hitting stores on January 21, 2022.