This Highly Rated Mortal Kombat Movie Is Getting A Sequel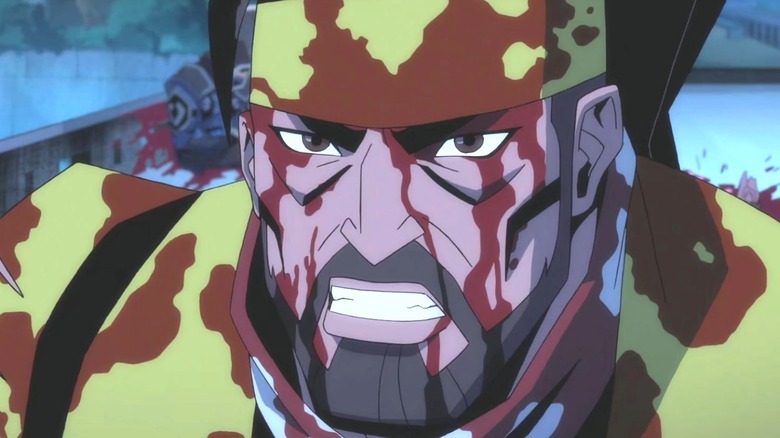 The 2021 live action "Mortal Kombat" film proved to be quite successful. The critics were pleased and it performed well enough that fans can safely bet there will be a "Mortal Kombat 2" hitting theaters in the future. However, that's not the only sequel that the franchise has on its way.
Advertisement
If you take a moment to look at all the "Mortal Kombat" movies ranked, you may be surprised to see that the number one spot is not occupied by the recent film, or even the 1995 classic. Instead, there's an animated "Mortal Kombat" movie that is generally regarded as the strongest adaptation yet, and it's getting a follow-up.
According to The Hollywood Reporter, if you were a fan of "Mortal Kombat Legends: Scorpion's Revenge," you're in for some good news: its sequel, "Mortal Kombat Legends: Battle of the Realms" will see many returning talents from the first film, including director Ethan Spaulding and screenwriter Jeremy Adams.
A majority of the cast will be back as well, including Joel McHale and Jennifer Carpenter as Johnny Cage and Sonya Blade, respectively. Joining those familiar voices are a few newcomers, such as Bayardo De Murguia, Matt Yang King, and Emily O'Brien, who will play Sub-Zero, Kung Lao, and Jade, respectively.
Advertisement
The future of Mortal Kombat movies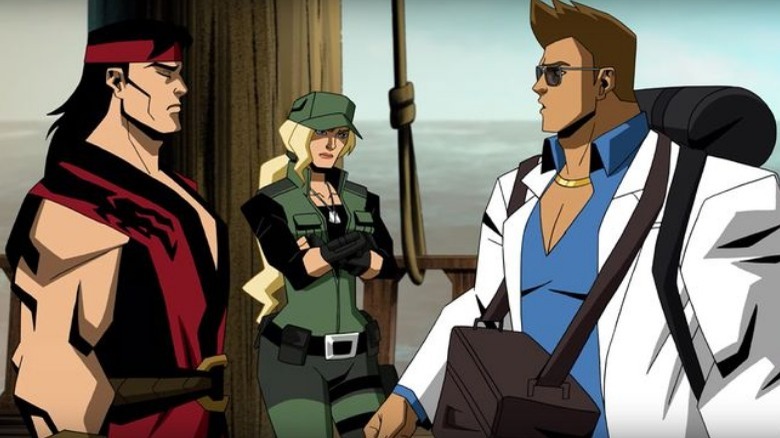 While "Mortal Kombat" has been a popular franchise for close to three decades, it hasn't always been successfully translated to the big screen. Take "Mortal Kombat: Annihilation," for example; it was so bad that it pretty much put the kibosh on a planned third installment. Fortunately, it didn't kill the franchise's movie potential entirely.
Advertisement
Things could be turning around for the "Mortal Kombat" cinematic universe. The first "Mortal Kombat Legends" was favorably received by audiences and critics alike, much like the latest live-action feature. Perhaps this is the beginning of a new era in the "Mortal Kombat" series, where both live-action and animated films can properly explore the dense "MK" mythology.
For the time being, there's not a whole lot of information on the upcoming animated project beyond the cast and crew, however, Warner Bros. Animation and NeatherRealm Studios are looking to have it ready to go by the end of the summer. This is terrific news for fans of the first film who can't wait for a new "Mortal Kombat Legends." If you haven't seen "Scorpion's Revenge," however, you still have a little bit of time to catch up.
Advertisement