Sega Wants You To Be Able To Hang Out With Sonic The Hedgehog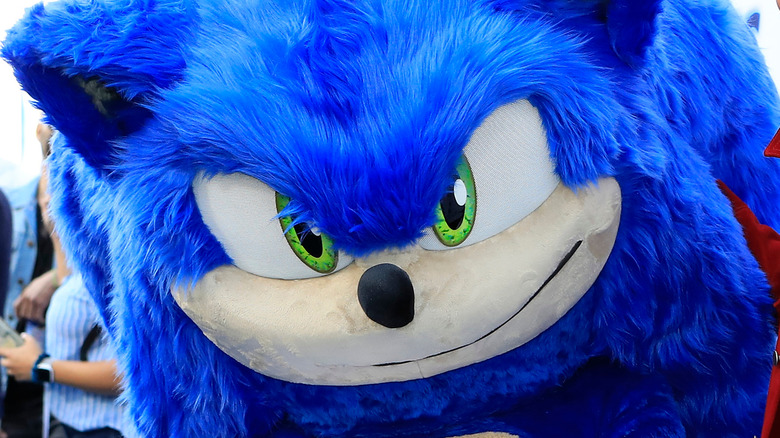 Shutterstock
Following last year's "Sonic the Hedgehog" film adaptation, as well as this year's announcements of a "Sonic Colors" remake and Sonic-related "Minecraft" content, it appears as though Sega has further plans for the Blue Blur. These plans include the creation of an interactive online version of the character, a theme park, and much more, all in the name of celebrating the franchise's 30th anniversary.
Japanese publication Ryokutya2089 (translation courtesy of Siliconera) shared a few comments on the "Sonic" franchise's future from art director Kazuyuki Hoshino and the series' producer, Takashi Iizuka. While Siliconera points out that Ryokutya2089 doesn't make it very clear where these statements originated, there's a high likelihood they came straight from a Famitsu column on the franchise's 30th anniversary, which will officially be available in full on July 8. 
First and foremost — and possibly most surprising — Hoshino stated that Sega is planning on making Sonic into a Vtuber for a new streaming service, which will allow players "to communicate with Sonic in real-time." It is unclear if this would be accomplished through the use of A.I. or by having a human streamer communicating through a virtual Sonic avatar, but this is still great news for anyone who's wanted to talk chili dogs with the iconic character.
What else is up Sega's sleeve?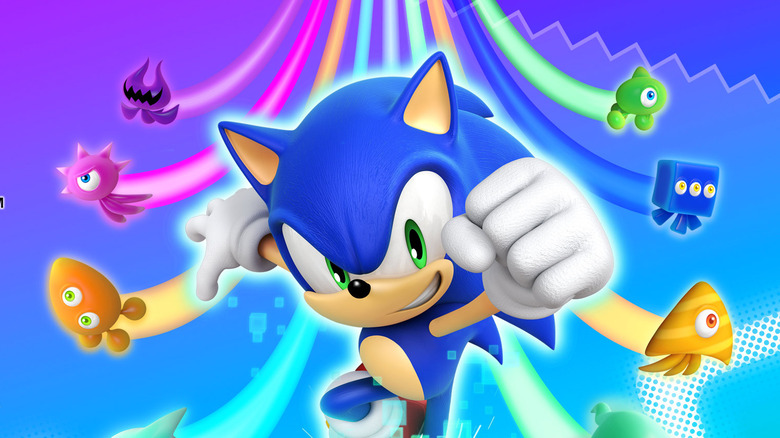 Beyond Sonic's development as a VTuber, Sega also has a new "Sonic the Hedgehog" title in the works, which was discussed by Iizuka. The game's trailer, released on May 27, shows little aside from Sonic running at his trademark blazing speed through a forest, concluding with a mysterious symbol that may reveal its significance upon the title's 2022 release.
In the quotes compiled by Ryokutya2089, Iizuka said the new game's development will consider the "future evolution of 'Sonic.'" Aside from this, Iizuka didn't reveal much about the game. However, his statement implies the game may take less of an inspiration from classic "Sonic" titles than, for example, "Sonic Generations," which is directly derivative of the series' original 2D side-scrolling gameplay.
As for the aforementioned theme park, more will likely be revealed upon the full release of Famitsu's column. For now, however, fans might be excited to know that the park's development was directly inspired by the success of 2020's "Sonic the Hedgehog" movie adaptation.
While it'll still be a little while before you get to play a new official "Sonic" game, it should be noted that Sega is mostly supportive of fan-made "Sonic" games, as long as they are made without a profit. So, for those clamoring for more "Sonic" content in the immediate future, you may put your development skills to the test by designing your own "Sonic" game — just don't try to charge any money for it.