Bethesda's Indiana Jones Game Has Been Around Longer Than You Think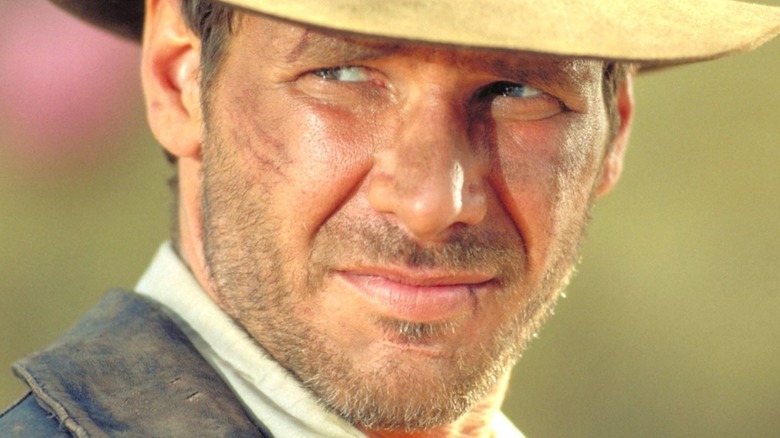 Lucasfilm/Disney
When "Fallout" and "Elder Scrolls" developer Bethesda released their "Indiana Jones" title tease earlier this year, many had been surprised by the sudden announcement, following EA's breakup with the "Star Wars" franchise. However, while the announcement was seemingly out of nowhere, it turns out that the game's concept has been around for over a decade.
Advertisement
According to The Telegraph's interview with Bethesda director and executive producer Todd Howard, the idea for the "Indiana Jones" title was first thrown around in 2009 — one year after the release of the film series' last installment, "Indiana Jones and the Kingdom of the Crystal Skull." It was just a matter of "trying to find a way to make" the "Indiana Jones" game, according to Howard.
Howard praised the game's developer, MachineGames, saying, "I think the work Machine Games have done — they're just phenomenal developers and storytellers. And when I started talking to them about it, it was a good fit. We got the opportunity to talk to Lucas and Disney about it, and they were super excited." He added that they're "the best team in the world to pull this game off and they're doing a phenomenal job."
Advertisement
It is worth noting that MachineGames, recently acquired by Xbox as part of Microsoft's purchase of ZeniMax Media, previously worked on "Wolfenstein: The New Order" and "Wolfenstein II: The New Colossus," as well as their respective DLCs. Both titles were mostly well-received, with "The New Order" receiving an aggregate score of 81 on Metacritic and "The New Colossus" having an 86 on Metacritic.
Todd Howard's fandom and the Indiana Jones series continues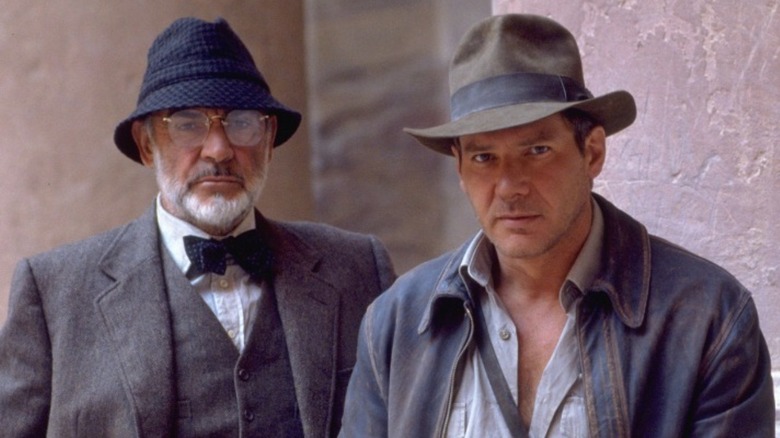 Lucasfilm/Disney
As a fan of the "Indiana Jones" series, Howard stated, "I really like Indiana Jones but never thought I'd have the opportunity to make a game. And you'll hear about more of that in the future." Howard didn't shed much light beyond that regarding his fondness for the "Indiana Jones" series. However, Bethesda's senior VP of marketing, Pete Hines, confirmed in January that Howard "is a lifelong fan of 'Indiana Jones'" and "owns a lot of cool 'Indiana Jones' stuff."
Advertisement
There is still much we don't know regarding the upcoming "Indiana Jones" title. This includes its release date, platforms, and gameplay mechanics. However, at the same time that the game is in development, "Indiana Jones 5" is also in the works, set to release in 2022. Harrison Ford is reprising his role as the titular character and may even appear de-aged in at least one sequence in the film. Whether the film and game are related is unknown, though in any regard, "Indiana Jones" fans have multiple reasons to have optimism for the series, given its renewed momentum.