How Fans Revived This Dead Metal Gear Game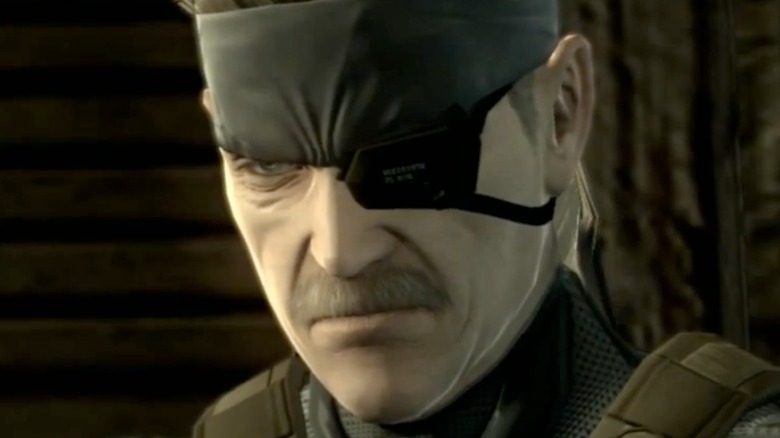 Keeping an online experience active is an investment for companies that requires time and money, both of which become hard to justify as a player base thins. Once a publisher officially abandons a multiplayer game, bringing it back can be extremely difficult, as it further disperses the audience and introduces new technical challenges.
Advertisement
These realities make the recent revival of "Metal Gear Online" even more impressive, considering that the game had been deactivated for nearly a decade and required a platform conversion to be playable. Beyond that, while "Metal Gear Online" was a popular component for 2008's "Metal Gear Solid 4: Guns of the Patriots," and the game still has dedicated fans on Reddit, it never had the impact of contemporary multiplayer heavyweights like "Halo 3" or "Call of Duty 4: Modern Warfare."
However, a dedicated community of modders and "Metal Gear" fans managed to do the impossible: building an emulated version of "Metal Gear Online" compatible with modern technology and setting up server space to host matches. Here's how they managed to revive this long-dormant "Metal Gear" multiplayer experience.
Advertisement
Improvements in PlayStation 3 emulation helped bring Metal Gear Online back from the dead
The revival, officially called "Metal Gear Online 2 PC," in reference to both the project and the original's unofficial title as a standalone multiplayer experience, was made possible thanks to advances in PlayStation 3 emulation. The game takes advantage of the RPCS3 emulator, allowing players to run the game on modern PCs and access custom servers through the program, a process that would be nearly impossible on the PlayStation 3.
Advertisement
The makers of "Metal Gear Online 2 PC" have provided easy-to-follow instructions on YouTube for getting the game up and running, as well as an active Discord channel to help fans connect with opponents and ask questions. However, the FAQ page does note the one obstacle some gamers might face, in that even though the base technology is over a decade old, the CPU requirements for smooth emulation are relatively high. The minimum CPU required is an Intel i7 7700k or AMD Ryzen 1700x, although an Intel i7-10700K or AMD Ryzen 3700x is recommended.
However, fans who have a gaming rig capable of handling the strains of PlayStation 3 emulation and are interested in rediscovering the unique multiplayer action of "Metal Gear Online" now have a chance to do so. Hopefully, Konami sees the project as a positive and holds back from serving the modders with a cease and desist order, as has happened to many other online revivals.
Advertisement