Will Psychonauts 2 Release On Xbox One?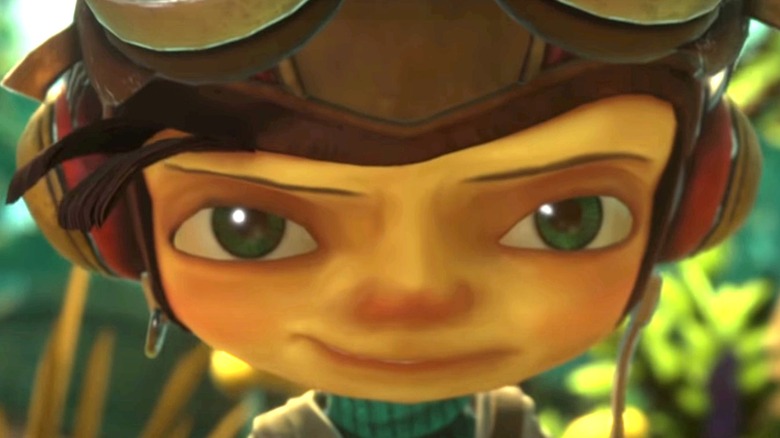 If you're into underdog stories, you would probably appreciate "Psychonauts," which bombed when it first came out, only to later became a cult classic. The game launched all the way back in 2005, and based on its initial reception, one would have never expected it to claw its way out of obscurity. Over the years, however, "Psychonauts" changed from a flop to a success story, eventually making its way onto PlayStation VR and continuing to gain more traction through digital sales. This all helped the game accumulate a larger fanbase until it finally received the recognition it deserved.
Advertisement
While it's a shame that it took years for this game to achieve wider success, the good news is there's a "Psychonauts 2" on the way. In fact, the sequel has been in development for some time now. "Psychonauts 2" found a publisher way back in 2017, but it wasn't until 2021 that the game wrapped recording on all of its dialogue.
Had "Psychonauts 2" arrived in 2020 as was intended, you would have been able to enjoy it on the Xbox One, but now that a new console generation is afoot, will you have to upgrade to play this sequel?
Psychonauts 2 will be crossing generations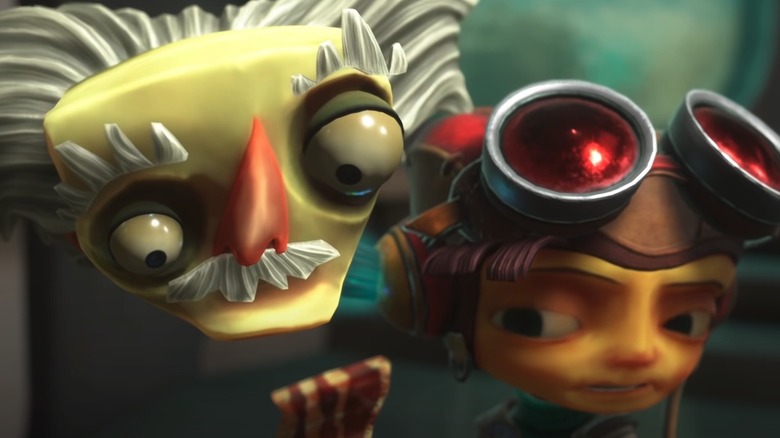 On June 16, 2021, Double Fine Productions shared an important update with fans and backers: not only is production on "Psychonauts 2" nearing completion, but its release date is closer than you might think: August 25, 2021.
Advertisement
With that said, the developer is keeping its original promise to deliver the game to Xbox One, PS4, and PC owners. However, Double Fine is sweetening the deal for next-Ben console owners, and it has been announced that the game is also coming to Xbox Series X|S, PlayStation 5, Linux, and Mac. In other words, "Psychonauts 2" will be available on release day for every major console besides the Nintendo Switch, so almost any gamer will be able to enjoy this long-awaited sequel.
Since more consoles are available than when the game was first crowdfunded, backers will be allowed to amend or confirm which version of "Psychonauts 2" they want. This is especially good news for any fans who have recently made the upgrade from Xbox One to Series X|S.
Advertisement