PlayStation Just Gave You A Reason To Pick Up Ghost Of Tsushima Again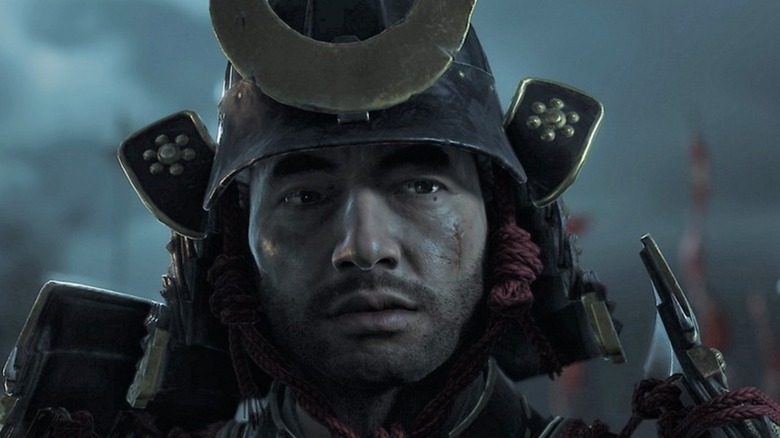 Are you a fan of "Ghost of Tsushima?" If so, you're definitely not alone. Critics had loads of positive things to say about "Ghost of Tsushima," and it shattered a sales record for new Sony properties in its first weekend on the market. In a mere four months, it hit an even more impressive milestone, bringing in $5 million in sales. It didn't take long for sequel rumblings to begin, and while "Ghost of Tsushima 2" may not arrive anytime soon, fans might have a reason to pick up another copy of the first game in the meantime.
Advertisement
Today, Sucker Punch Productions announced on the PlayStation blog that "Ghost of Tsushima" is coming to PS5. But this is not just your standard upgrade; it's a full-on director's cut. And don't worry, if you own a PlayStation 4, you won't be left in the dust. "Ghost of Tsushima Director's Cut" will also be released for the PS4.
This "Director's Cut" will offer the complete game with all its DLC, along with several new goodies that should help to freshen the experience. Players will be able to see the island of Iki in "a brand-new adventure" that will introduce "new environments to explore, new armor for Jin as well as his horse, new mini-games, new techniques, new enemy types, and much more." Both PlayStation generations will be able to enjoy this new content, but what exactly will be unique to the PlayStation 5 version?
Advertisement
Ghost of Tsushima's next-gen shine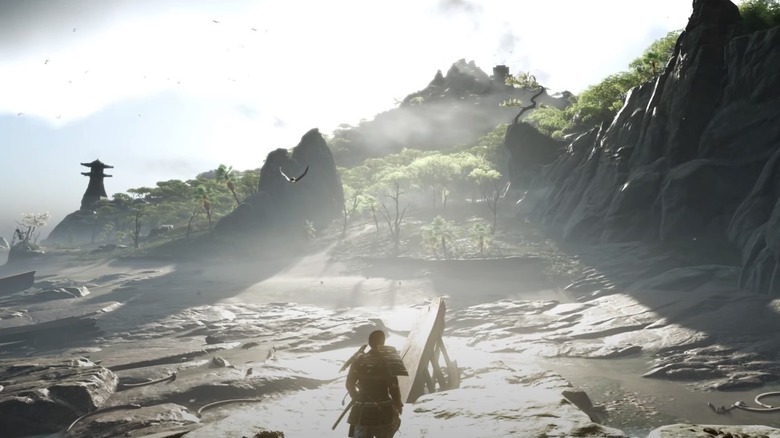 The next-gen version of "Ghost of Tsushima Director's Cut" will feature enhanced lip sync for Japanese speech, along with other expected upgrades like haptic feedback, adaptive triggers, quick loading, 3D audio, 4K display, and a target frame rate of 60 FPS. A handful of smaller updates are on the way as well, including improved controller accessibility options and enemy targeting.
Advertisement
A new trailer hit YouTube showcasing the stunning visual enhancements courtesy of the PS5's hardware. From the comments, it looks like fans are more than willing to fork over the extra cash for the director's cut. One user even humorously referenced the game, remarking, "When we buy these games, we end our wallet, with respect!" Another simply wrote, "More 'Ghost of Tsushima' content lets goo [sic]."
If you beat "Ghost of Tsushima" and have been dying for more, this looks like the perfect release to hold you over until a sequel comes out. "Ghost of Tsushima Director's Cut" will be ready to slash its way into your PS4/PS5 library on August 20, 2021.