Why Fans Are Scrambling To Win A Broken GameCube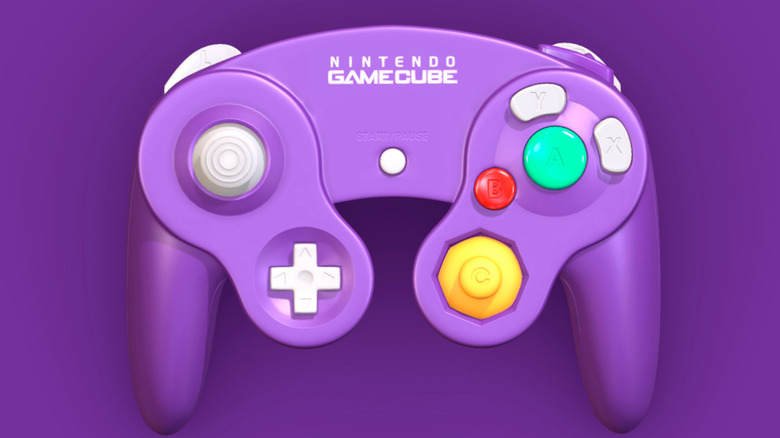 Shutterstock
Discord seemed caught off guard by National Video Game Day, but the messaging platform managed to rustle up some consoles to give away to one lucky winner in an official contest. The company threw together a PS5, Xbox Series X, Switch Lite and a broken GameCube to make up the prize. If you're thinking one of those things isn't like the others, you'd be absolutely right. But yes, Discord is giving away a broken GameCube for one lucky winner.
Advertisement
Instead of insulting Discord over its offering of a broken (and old) console, fans seemed to be delighted by the GameCube specifically, and the comments were surprisingly wholesome. One gamer simply implored, "Please give me the GameCube," while the official "Among Us" account asked if Discord would consider throwing in a TI-84 calculator as well. Another commenter said that they loved the inclusion of the GameCube at all, as it stood out amongst the newer consoles.
Twitch streamer and "controller man" Rudism said he has plans for the broken GameCube, and fans are curious to know what the mad inventor could do with the old console. Rudism has made a name for himself by playing games with unconventional controllers, like when he played "Hades" on a pomegranate.
Advertisement
Some fans want to repair the GameCube
One gamer asked what they were supposed to do with a broken console, which is a reasonable question given the circumstances. Another commenter simply replied, "Fix it." 
It seemed that many Discord followers wanted to repair the old GameCube, especially one fervent fan named Jorne. Jorne posted a heartfelt statement indicating what they'd do with the GameCube should they win, saying, "Should I win that GameCube, I promise to do everything I can to fix it, clean it up, and give it a nice home like I've done a few times in the past." They attached a before and after picture of another GameCube that had gone from broken to brand new under their care.
Advertisement
For many gamers, the GameCube was the greatest console of all time, a system full of hidden gems and a quirky design. While the GameCube that Discord will give away isn't, say, the rarest GameCube of all time, it will probably still make one fan very happy. 
Of course, it's also entirely possible that the lucky winner will just enjoy their new PS5 or Xbox Series X and the GameCube will sadly collect dust in a closet. No matter what, it's clear that a large number of fans still love the GameCube, and that many Discord followers would feel honored to win the broken console.