The Most Downloaded PS4 Game In June Caught Everyone Off Guard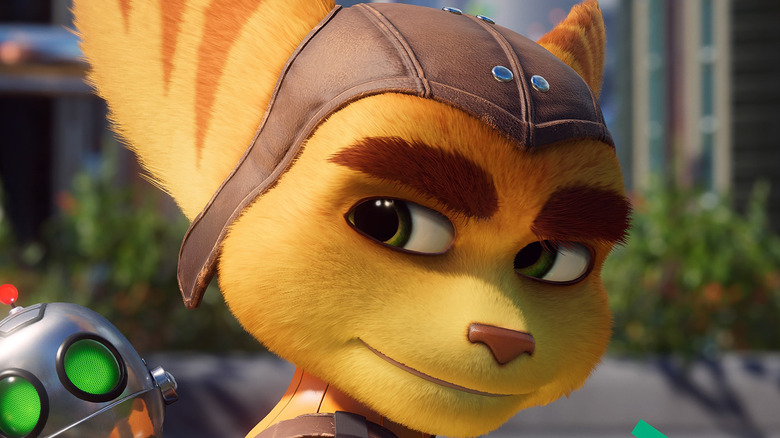 Sony has revealed the PS5, PS4, PSVR, and free-to-play titles downloaded the most during the month of June. While the bestseller for the company's next-gen system met expectations, the game that rose to the top on PlayStation 4 took more than one person by surprise.
According to a July 9 blog post, "Ratchet & Clank: Rift Apart" topped the PlayStation 5 chart in both the USA / Canada and Europe markets. The PS5 exclusive from Insomniac Games released on June 11 and quickly distinguished itself as a critical darling, with reviewers praising its stunning visuals, near flawless mechanics, and lovable cast of characters. Based on this reception, "Rift Apart" seemed destined for high sales numbers, a destiny it looks like it fulfilled during its launch month.
Rhythm game "Beat Saber" secured the number one spot for PSVR, while "Fortnite" was the most downloaded free-to-play title across the PlayStation family — outcomes that, much like the PS5 rankings, hardly made waves. In contrast, June's most downloaded PlayStation 4 title raises a host of questions and will likely leave you scratching your head.
Cyberpunk 2077 makes an unexpected comeback on PS4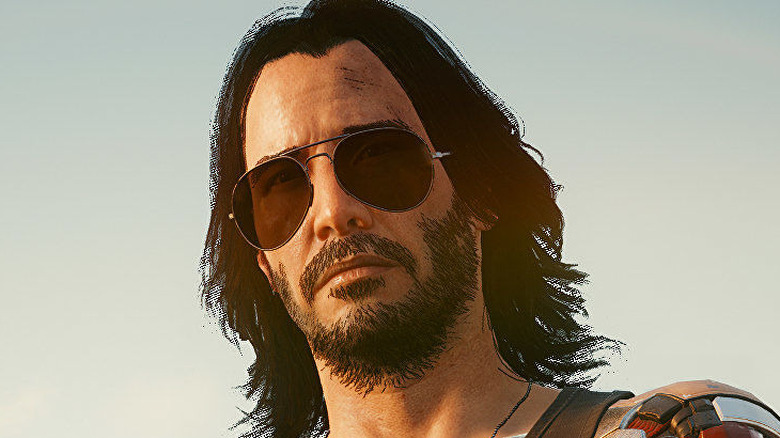 Following a disastrous launch at the close of 2020, Sony removed "Cyberpunk 2077" from the PlayStation Store and handed out refunds to PS4 customers who could not play the game due to the sheer number of glitches and bugs. Nearly seven months later, "Cyberpunk 2077" has managed to lay claim to the number one position on the console's June downloads list, a feat that may baffle those familiar with the title's history.
Thought it just returned to the PlayStation Store on June 21, "Cyberpunk 2077" beat out entries like "Grand Theft Auto 5" and "FIFA 21" to become the most downloaded PS4 game for the month in the U.S., Canada, and Europe. That means it was downloaded more times in 10 days than all other titles available for the full four weeks. Even more astonishing, "Cyberpunk 2077" pulled this off despite a notice from Sony warning players against purchasing it for PlayStation 4.
"Users continue to experience performance issues with this game. Purchase for use on PS4 systems is not recommended. For the best Cyberpunk experience on PlayStation, play on PS4 Pro and PS5 systems," reads the "Cyberpunk 2077" store listing.
Players may have followed the publisher's advice and snagged "Cyberpunk 2077" for the beefier PlayStation 4 Pro, as the June download charts shared by Sony don't distinguish between PS4 and PS4 Pro sales. It's also possible that users missed or ignored the notice, which could have some interesting implications. Is "Cyberpunk 2077" headed for a redemption arc? Or will it crash and burn once more under the weight of persistent bugs and unmet expectations?