100 Thieves' New Collab Has Everyone's Attention
The worlds of esports, streaming, and high fashion came a little closer together today when esports org 100 Thieves announced an official collaboration with legendary clothing designer Gucci. 100 Thieves revealed their new partnership with the iconic fashion brand in a brief teaser on Twitter, which linked to the official Gucci website. There, Gucci announced its "latest foray into the world of esports" and noted that fans with a My Gucci account would be able to access the new designs as soon as July 19.
Once news of the collaboration got out, it quickly grabbed everyone's attention. Some fans sent their congratulations to 100 Thieves founder and former Twitch partner Nadeshot on Twitter, others shared appreciation for Valkyrae's brief appearance in the promo video, and a few found themselves simply at a loss for words. Generally, the reception for the new line was positive.
While pairing an esports organization with a fashion brand as renowned as Gucci may not be a move that most fans would have predicted from either group, there have been hints that something like this might happen for some time. Here is how 100 Thieves positioned itself for such a prestigious collaboration and what it might mean for gaming and fashion enthusiasts alike.
100 Thieves' apparel has always been an important part of its brand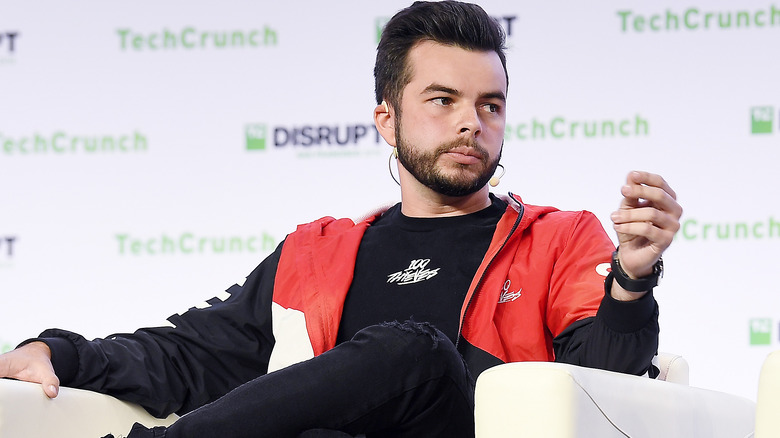 Steve Jennings/Getty Images
The 100 Thieves brand has made its clothing drops an integral part of its image since the company was founded in 2017. In 2019, The New York Times highlighted 100 Thieves' success in selling its apparel to gamers and younger markets back, noting that outfitters often associated with more traditional athletic professions had already registered the rising influence of both streamers and pro gamers.
In that article, Nadeshot observed that some professional gamers were already paying a premium to wear high-end clothing. He said, "The professional players have probably spent $500 to $1,000 on what they're wearing. They've got Gucci and Balenciaga. It's absolutely ridiculous." While Nadeshot may not have stated a desire at that point to work with those types of brands at the time, the success of 100 Thieves' apparel drops and his noted enthusiasm for Gucci likely helped capture the attention of the fashion industry giant.
The potential price point of 100 Thieves and Gucci's new line was of particular interest to many fans. Twitter users quickly deployed their best memes, while user @Derives20 observed, "T shirt gonna be $200 instead of 80." Another fan estimated that 100 Thieves/Gucci hoodies would cost upwards of $200. Gamers will just have to wait and see how high the prices end up getting, but it's safe to say that this new line won't come cheap.