Why Gamers Are In An Uproar Over Jeopardy!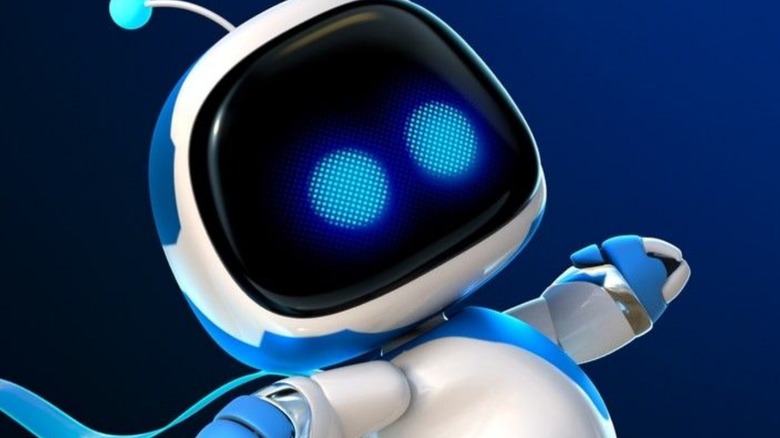 As video games become more mainstream, gamers are excited to see their favorite subject appear in movies, TV shows, and other forms of pop culture. In decades past, gamers would have never expected this topic to be featured on a game show like "Jeopardy!" However, in this day and age, it seems like a natural pick.
Advertisement
On a recent episode of the show, not only was there an entire category dubbed "Gamer's Delight," but it was such a special highlight that the producers even hired a guest host to read each clue. While a selection of clues dedicated to gaming would seem like a natural win for any gamer, fans saw an ulterior motive in this particular line of questions.
When you think about video games, what comes to mind? Nintendo? Sony? Microsoft? Sega? No? Only Sony?
By the string of clues that were presented, you might suspect that the producers were only familiar with the PlayStation 5, because all but one of the questions focused on PS5 hardware or software.
During the episode, the clues read by actor J.D. Witherspoon covered "Astro's Playroom," "Pac-Man," "Ratchet & Clank: Rift Apart," "Destruction AllStars," and the PS5 SSD. What makes this even more suspicious, of course, is that the video's description features two hashtags: #PlayStation and #Sony. For all the world, it seemed like the whole set of questions was just part of a glorified sponsored segment.
Advertisement
PS5 showcase on Jeopardy!
The gamers in the audience were quick to react to what "Jeopardy!" seemed to be doing. One person in the comments wrote, "Obvious plug for PlayStation / 5. Too bad nobody can get one." Another viewer jested, "I'll take 'blatant Playstation product placement for $500.'" And of course, another commenter cut to the chase and said, "Rather gauche to shill Sony so blatantly."
Advertisement
What's even more interesting is J.D. Witherspoon was filmed reading several other non-Sony clues, but fans in the comments believe that the show's producers made a conscious decision to lean mostly on questions highlighting the PS5. One person argued, "Jeopardy is a Sony Pictures Television production, and this category definitely lets it show."
This isn't the first time the classic game show has featured something of a video game faux pas. In 2019, "Jeopardy!" failed to fact-check a "Tetris" clue, presenting information from a doctored photo on Twitter as fact.
It's understandable that some fans might be frustrated to see a video game category on Jeopardy! dominated by a single brand. After all, that really only caters to a specific portion of the modern console market. Unfortunately, even if Sony was pushing to promote its newest console, the supply chain for PS5 probably won't be improving for a while.
Advertisement