This Rumored Warzone Vehicle Could Make Or Break The Game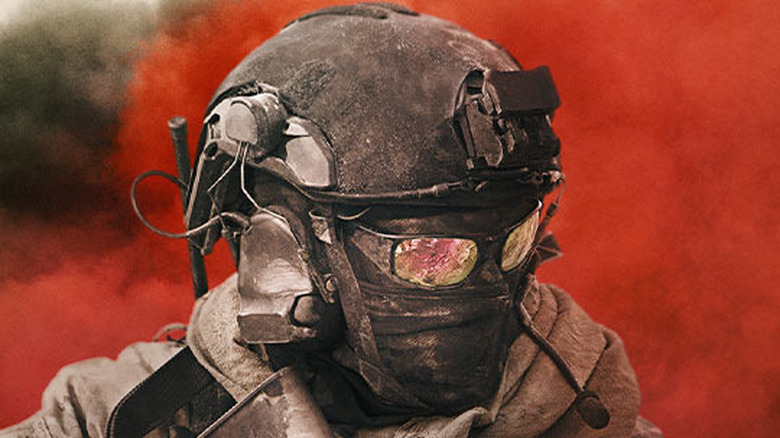 Are you ready to take to the sky in "Call of Duty: Warzone?" If not, you might want to hop on "Microsoft Flight Simulator" and start training for your pilot's license, because there's a chance that the FPS battle royale will throw planes into the upcoming Payload mode.
Advertisement
A "Call of Duty" leaker who goes by the name of Zesty took to Twitter to share some insider info that suggests gamers may soon command planes in Payload matches. According to Zesty, "In a script file for Payload, the new 20v20 game mode coming with S4R, I found some interesting file names & script code." What this user uncovered was "PLANE spawns for both teams in-game," though they warned that this doesn't necessarily mean that players will be able to use them.
Zesty asked others for their thoughts, and plenty of followers chimed in. One person countered the reported leak, stating "Of course they aren't just going to sneak planes in on a midseason event." Another explained that, "These are for Vanguard integration probably and are being tested and are accidentally in the files like WZ POI's." In fact, several others in the thread believed that the code Zesty shared is for the upcoming "Call of Duty: Vanguard."
Advertisement
Accurate or not, the addition of airplanes could offer an exciting twist on gameplay. The move also has the potential to exacerbate one of the biggest issues players face in "Warzone."
Planes might escalate Warzone's persistent cheater problem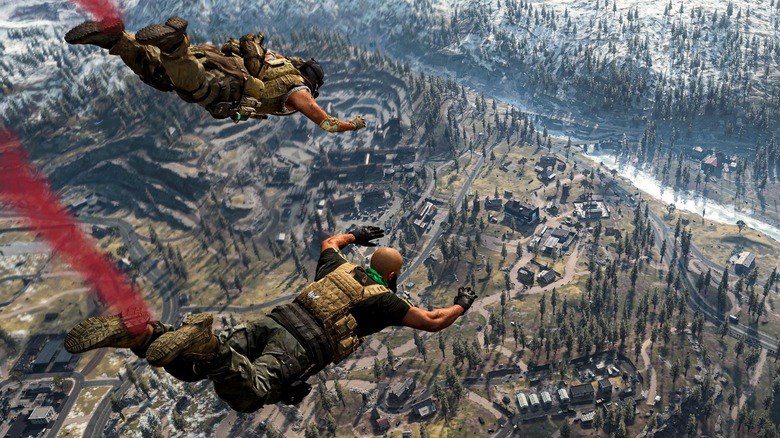 The new "Warzone" mid-season update launches tomorrow, so fans will soon get a chance to see if the planes are real or not. Unfortunately, this will follow a weekend where a notable website for "Warzone" cheating resources offered aspiring hackers a free trial. This information came from the "Warzone" news account ModernWarzone, which further warned gamers that "cheaters have been at an all time high even before this weekend."
Advertisement
It's no secret that "Warzone" cheaters have grown bolder in recent months. While airplanes could in theory be a great addition to the game, they could also be a serious boon for hackers, which isn't good for anyone. Considering there are secrets to getting more kills with the helicopter, who knows what kinds of havoc cheaters could unleash upon innocent players who are simply looking to have a fair match?
Despite the abundance of cheaters, "Warzone" has managed to remain a favorite among many gamers. If the plane does arrive with the new update, hopefully fans will be able to enjoy soaring through the skies. If the cheating problem keeps getting worse, throwing aircraft into the mix might just make the game unplayable, forcing its developers to really address the issue head-on.
Advertisement