Xbox Is Thinking About Stealing A PS5 Feature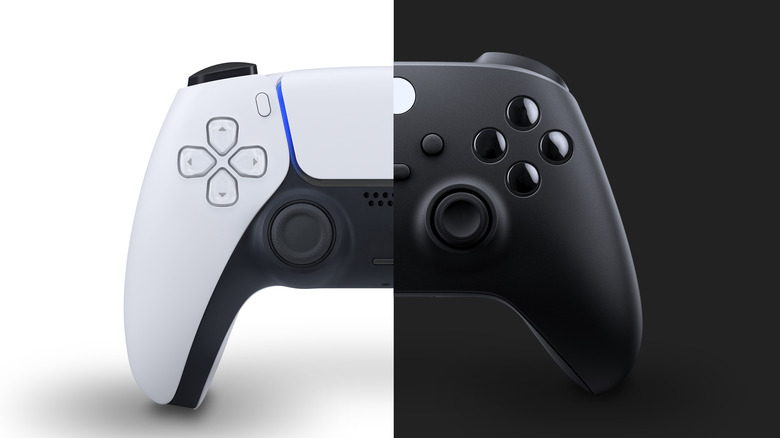 Shutterstock
In an interview on the Kinda Funny Gamescast, Xbox boss Phil Spencer said that although Microsoft isn't looking to develop any ultra-specific accessories like a VR headset, the team might be making some updates to the current Xbox controller. In fact, Spencer went on to compliment the PlayStation 5's DualSense controller, saying that it may inspire Microsoft to add new features to its own Xbox controller in the future.
Advertisement
"We're definitely thinking about different kinds of devices that can bring more games to more places. There's probably some work that we'll do on the controller," Spencer said. "I think Sony's done a nice job with their controller and we kind of look at some of that and [think] there are things that we should go do."
Back in January, Microsoft sent out a survey asking Xbox players about potential features they might be interested in, which included asking players how they felt about some of the DualSense features. At the time, it felt like maybe Microsoft liked the DualSense more than its own controller — now it seems like there may be some truth to that assumption.
No plans for a VR Headset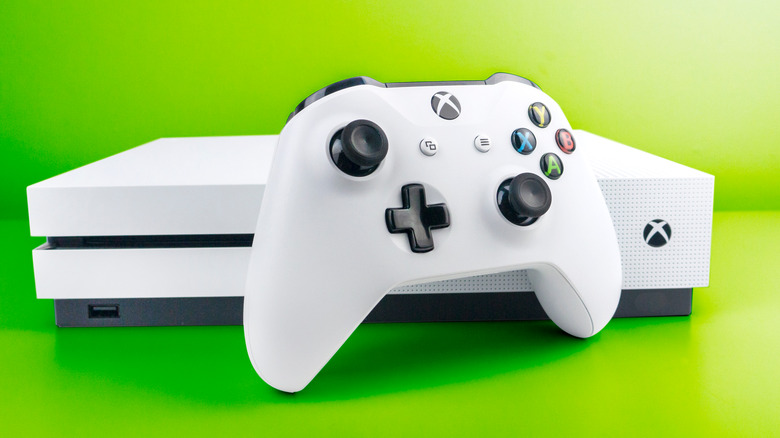 Shutterstock
The Xbox Series X|S controller was not as significant of an overhaul as the DualShock 4 to DualSense changover was. The main differences were that the next-gen controller for Xbox added a share button, an improved D-pad, and updated textures on the controller. While the argument could be made that the DualShock needed more improvement, it's clear that the DualSense has more "next-gen" features than the Xbox Series X|S controller.
Advertisement
On the topic of hardware, Spencer went on to explain why Xbox doesn't currently have plans to make its own VR headset. "We're watching what happens on PC," he remarked. "As it relates to VR specifically, the best experience that I've seen is Quest 2 and I just think its untethered [and] ease of use in its capability just doesn't to me require it being connected to an Xbox in any way.
While Sony seems set on continuing its journey into VR with the announcement that PSVR 2 is coming sometime down the road, Microsoft seems to be more focused on pushing Xbox Game Pass on any platform it can. This lines up with Xbox's current game plan, which is trying to make it so you can game (and subscribe to Xbox Game Pass) on any device you currently already own — but maybe a new controller will become part of that plan.
Advertisement