Why Black Panther In Marvel's Avengers Sounds So Familiar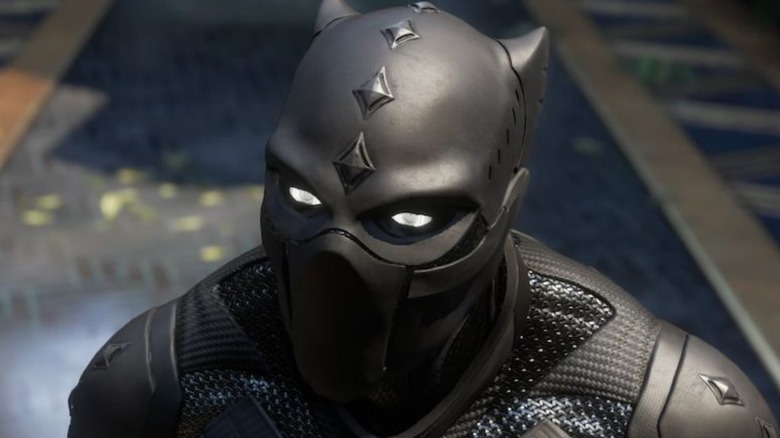 It's been a rough ride for "Marvel's Avengers." Fans have all but checked out of the much-hyped team-based game featuring Earth's Mightiest Heroes, and it will be challenging for the game to recover. However, there is still hope that the upcoming Black Panther expansion could save "Marvel's Avengers."
While Black Panther is quite beloved by fans, the actor who brought the character to the big screen, Chadwick Boseman, sadly died in 2020. The game's producers had to find someone to take the reins, which is understandably an intimidating undertaking. Who could possibly fill those boots?
Well, when you do get your hands on the upcoming Wakanda-based expansion, Black Panther will probably sound familiar. In fact, the man stepping into the role has previously lent his voice to another iconic character in the world of gaming. Christopher Judge, who TV viewers may know from the "Stargate SG-1" cast, became the voice of Kratos in 2018's "God of War." Now, it has been announced that he will be portraying Black Panther in the upcoming "War for Wakanda" expansion. 
While this is obviously an exciting role to perform, Judge wasn't immediately on board with taking the part.
Can the voice of Kratos save Marvel's Avengers?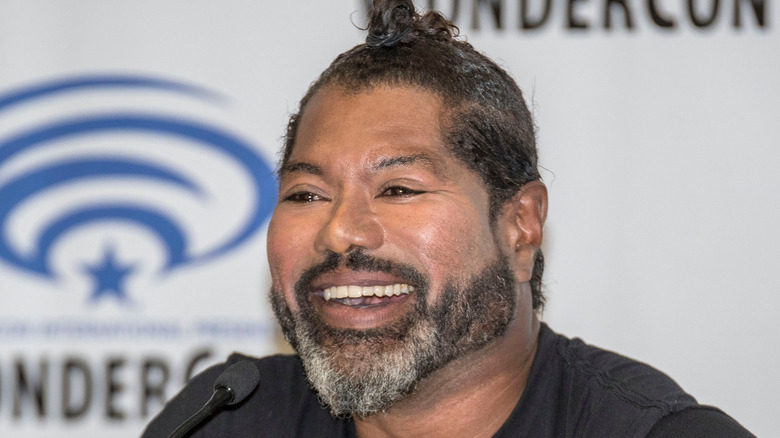 Shutterstock
In an interview with Entertainment Weekly, Christopher Judge revealed that he initially rejected the opportunity out of respect for Boseman's performance. "There's many Black Panthers, but I really didn't believe that anyone should ever do T'Challa again," Judge explained. Despite his initial reservations, he was soon confronted by his kids and his own mother, who all insisted that he take the part. According to Judge, "they would disown" him if he turned it down.
He admitted that he was concerned over how his performance would be inevitably compared to Boseman's, which he said was "so wonderfully done." As such, he made the decision "to not even attempt a voice match," and "to let [his] performance stand on its own." 
In the months since Boseman's death, members of the gaming community have found ways to pay their respects. Among these tributes, "Fortnite" fans gathered around an in-game Black Panther statue to honor the late star, while "Spider-Man: Miles Morales" included multiple references to the late actor.
Considering their love for Boseman's portrayal of the character, gamers will likely be a tough crowd to impress. With someone like Judge in the role, however, the upcoming expansion could be a winner.