Ninja's Raid: Shadow Legends Character Is Cooler Than You Expected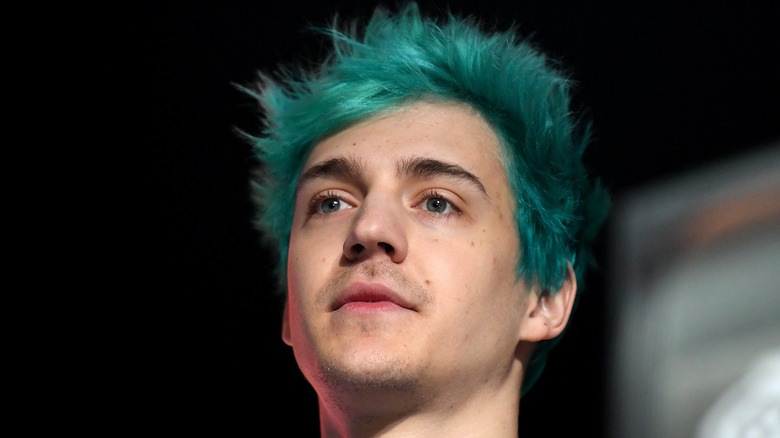 Robert Reiners/Getty Images
Many gamers may recognize "Raid: Shadow Legends" as the game that has probably popped up one (or a thousand) times as a YouTube or Google ad. Even though those ads have essentially become a meme now, it's still a hugely popular title. Earlier this year, Pocket Gamer reported that the game boasts roughly one million players a day. One of the most high profile fans of "Raid" is none other than Twitch superstar Tyler "Ninja" Blevins, and now he has been immortalized as a character in the game.
Make no mistake, this is no simple re-skin of a pre-existing character, either. In a press release received by SVG, Plarium marketing VP Noam Sagie explained that Ninja's character will have "his own unique skill sets and special attacks that will be an incredible asset to any player's roster." Sagie applauded Ninja for having a "positive impact [on] the gaming industry" and announced that the streamer will be playing as his new character "across a series of exciting livestreams."
Ninja's character will be free to all "Raid" players for three months. Starting July 16, all you have to do is login to your account for a week straight at any point during the three month period to unlock the new character.
Ninja's thrilled to join Raid: Shadow Legends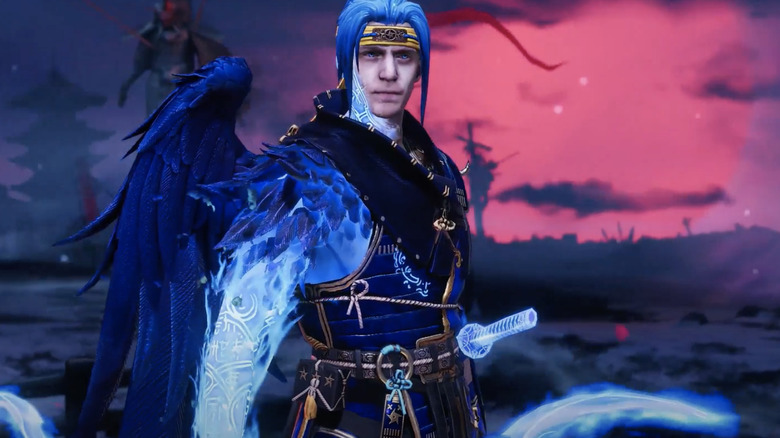 This won't be the first time that Ninja will be appearing in a video game — the streamer also has a "Fortnite" skin — but it is still pretty exciting for the streamer's fans to see him being given his own unique powers and weapons.
Despite changing up his iconic look in real life, Ninja's "Raid: Shadow Legends" character will stay in the turquoise color scheme that he's known for. The character has blue hair that's tied up and a band around his head. He has one navy wing sprouting from his all-blue get-up, as well as a scaly arm that's holding an iridescent bow. He's also armed with an iridescent katana, giving him plenty of combat options.
According to the press release announcing the new character, Ninja is over the moon to be joining the game. He said, "I'm really excited to introduce 'Raid' fans to my Champion, which was designed to match how I've always pictured myself in an RPG ... to see myself as a fantasy character with my own set of special skills and attributes is awesome!"
If you're a "Raid: Shadow Legends" fan, then any new character is sure to be exciting, especially when it's free. It's even better if you're a Ninja fan.