Will Battlefield 2042 Have A Battle Royale Mode?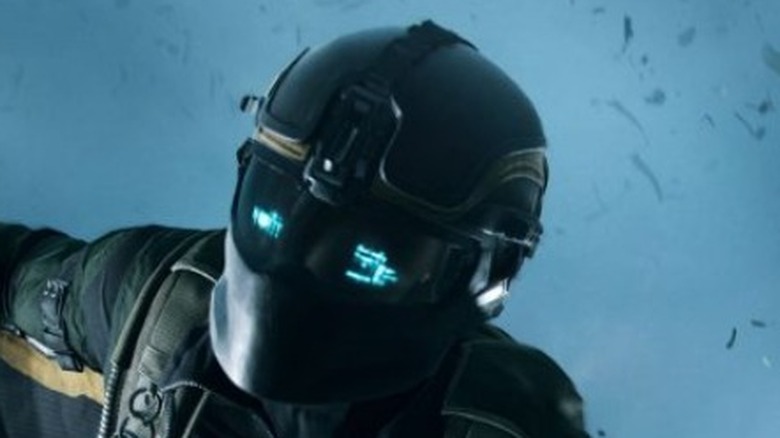 Electronic Arts unveiled "Battlefield 2042," the next installment in the "Battlefield" franchise, in the days leading up to E3. A full gameplay reveal followed on June 13, detailing all the first-person shooter has to offer when it launches in October.
Advertisement
From a near-future setting and new Specialist system to 128-player matches for Xbox Series X|S users, the developers at DICE have set out to push the limits of the multiplayer sandbox experience. Despite these efforts to modernize the "Battlefield" series, fans have already zeroed in on one favored feature "2042" appears to lack: battle royale.
The battle royale genre exploded in popularity with the rise of games like "PlayerUnknown's Battleground" and "Fortnite," and has found continued success through "Call of Duty: Warzone" and the surprise hit "Fall Guys: Ultimate Knockout." Many multiplayer titles have since added modes that allow players to duke it out for the honor of last person standing, making battle royale a fixture of the space.
Advertisement
With the emphasis on modern multiplayer, prospective buyers have wondered whether DICE plans to forgo one of the industry's biggest trends. Will "Battlefield 2042" include battle royale? The answer is complicated.
Battlefield 2042 may offer a new twist on the battle royale concept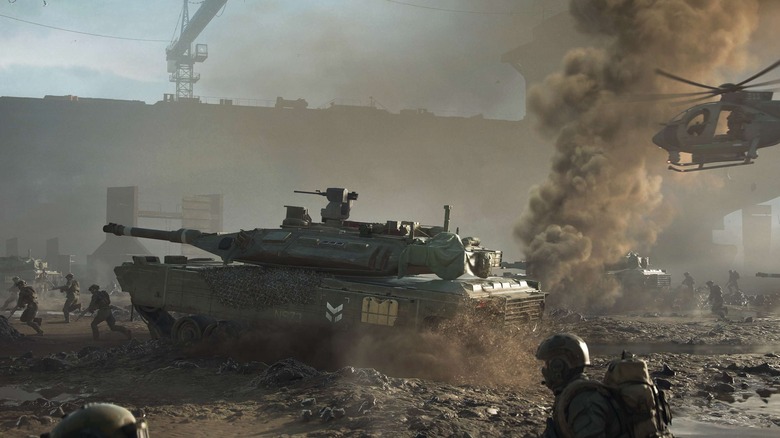 According to game director Oskar Gabrielson (via The Washington Post), DICE has no current plans for a "Battlefield 2042" battle royale mode. While Gabrielson's statement makes this seem like an open and shut case, the situation may be a bit more complex.
Advertisement
The developers designed "2042" around three core offerings: All-Out Warfare, Hazard Zone, and a third, unnamed experience slated for a later reveal. DICE first described Hazard Zone as "a modern take on the multiplayer experience." However, choice comments from Gabrielson during a later EA Play Live Spotlight raised some eyebrows. "[Hazard Zone] is a high-stakes, squad-based game mode with a lot of high tension," stated the game director. "It's not your classic battle royale. It's a really contemporary mode."
Gabrielson's choice of wording may indicate that Hazard Zone contains some battle royale elements, delivered with DICE's unique spin. A tweet from industry insider Tom Henderson seemed to support this concept. "Hazard Zone will morph into a more traditional Battle Royale if it doesn't 'take off,'" predicted Henderson.
Advertisement
DICE may be reluctant to apply the battle royale label to Hazard Zone due to the poor reception of the Firestorm mode in "Battlefield 5." "Nothing is glaringly bad about DICE's take on battle royale, but few things are particularly interesting, either," IGN concluded its review. "Firestorm was set up to fail unless it had something that greatly separated itself from the other battle royales."
Until DICE reveals more about "Battlefield 2042" and Hazard Zone, the presence of battle royale (whether the developers choose to call it that or not) in the game looks like a solid "maybe."