Steam Store Crushed Under The Strain Of Steam Deck Reservations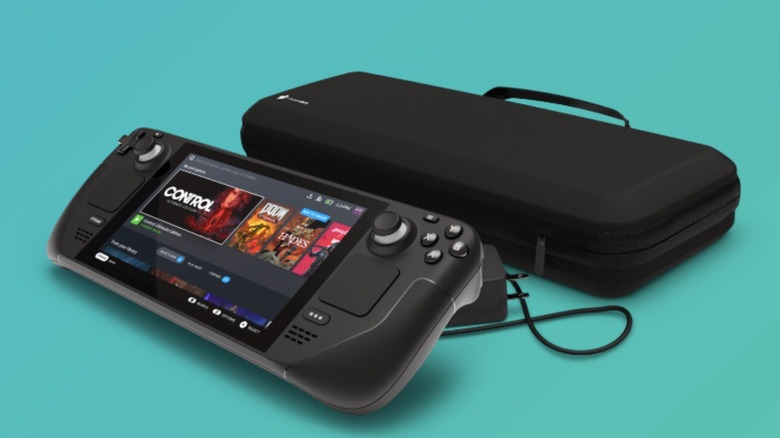 Valve
In unsurprising-but-still-inconvenient news, the Steam store has crashed as a result of an influx of Steam Deck reservations. According to multiple sources, including the unofficial Steam Status account on Twitter and crowdsourced data from Downdetector, the site plummeted into oblivion at around 1:45 p.m. Eastern. While it's back up and running, there are still a lot of issues plaguing Steam Deck hopefuls.
The store crash is no coincidence, since the eagerly-awaited console went live for reservations at 1:00 p.m. In response to the Steam Store status update (try saying that three times fast) from the unofficial Steam Status account, Twitter user @_ToasterVan joked, "I wonder why. Maybe it's due to some new product people are preordering left and right?"
Two of the biggest problems users are running into include issues with account verification and payment (via The Verge). @Alexmitter on Twitter didn't just have problems with the Steam Store itself, but with checking out: "Had a really hard time placing my deposit for a Steam Deck. Not just the Store had problems but Paypal as well." Others are having similar troubles. One would-be customer couldn't enter their credit card number, while another isn't even sure where their preorder stands as a result of freezes after payment confirmation. Naturally, these Steam gamers are feeling all hot and bothered.
Fans received erroneous error messages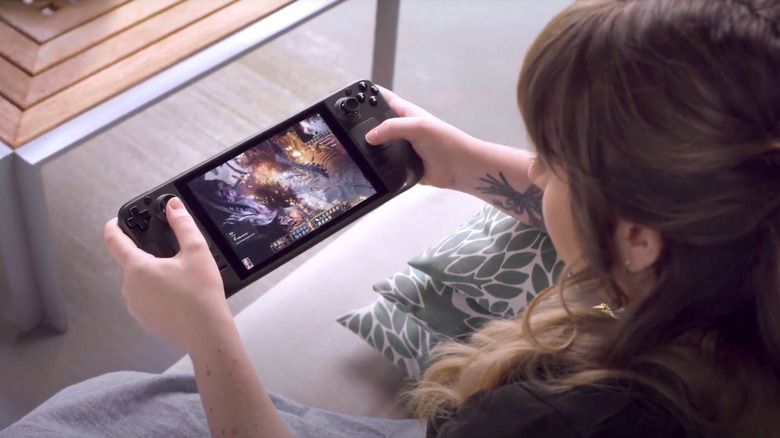 Valve
Many users are getting inaccurate messages that their accounts aren't old enough to make a purchase. @Dtupper shared a screenshot of the alert with the caption, "My account is nearly 18 years old."
Meanwhile, Twitter user @RaidAway ran into another common error message about making too many recent purchases: "It says I've made a lot of purchases in the last few hours... but I haven't even made one??" The half-confirmation message following was even richer: "Update: MAY have been completed??"
As for the good news, some users have snagged the console after many tries and much patience. After declaring that Steam was "trash for this," @justinkatzmedia shared an update that they got the console after a 20-minute wait. 
Twitter user @catsblackapples summed the whole ordeal up nicely: "I know server overloads are common with product launches, but I expected better from a company whose entire revenue stream comes from a server hosting an online store."
If you're excited about reserving a Steam Deck and playing as early as Holiday 2021, keep crossing those fingers. Or, perhaps the fact that it can't run some of the top Steam games yet and its questionable design attributes that have the internet divided is enough to keep you away.
If all else fails, you can try snagging a new yet fairly underwhelming OLED Switch instead.