These Huge DC Comics Teams Could Be Coming To Fortnite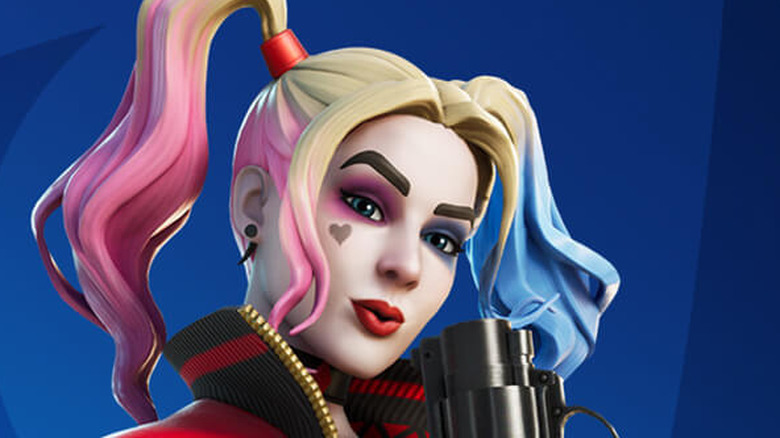 "Fortnite" and DC Comics might be teaming up to bring even more iconic comic book characters to the battle royale in the near future. According to a post on the "Fortnite" Leaks subreddit, Epic and DC are in talks to introduce Justice League's heroes and the Suicide Squad's villains to "Fortnite." The leaker in question has such a high reputation that the mods of the subreddit designated the post as an official announcement — but since nothing has been confirmed by any official channels, it's still safe to take all of this with a grain of salt.
The leaker did not know which characters would be added into the game, since it is supposedly still being discussed. However, with Warner Bros.' critically acclaimed "The Suicide Squad" fast approaching, there's a possibility that the new characters could be planned to line up with the film, similar to the way Epic Games added a Lebron James Icon skin just in time for "Space Jam: A New Legacy." 
A number of characters from DC Comics already have skins in "Fortnite," including Batman, Superman, Aquaman, The Flash, Harley Quinn, and more. "Fortnite" has also sold multiple versions of these characters in the past, so fans might be able to expect yet another version of the Dark Knight to join the game.
While many of the details of this potential crossover are up in the air, there's (natually) a comic book that could explain everything.
A recent comic may hold the key to the next crossover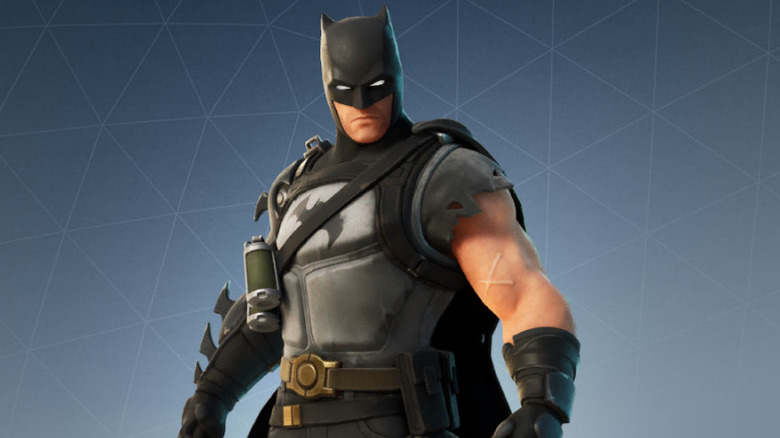 The limited run of "Fortnite/Batman: Zero Point" has ended and the crossover comic may have revealed some of the game's potential future skins. Beware of spoilers ahead. 
As reported by CBR, after Batman and Catwoman escaped from the Zero Point and returned to their own world, it was revealed that the incident that trapped Batman in the world of "Fortnite" was no accident. A number of villains orchestrated these events, including The Batman Who Laughs, an alternate universe version of Batman who was twisted by the Joker's machinations, as well as a few other major DC villains, Lex Luthor and Deathstroke. It's possible that these villains could end up joining the game as well, even though they're typically not depicted as members of the Justice League or the Suicide Squad. With another "Batman/Fortnite" one-shot comic set to debut in October (via Screen Rant), fans may get their answers soon enough.
The Reddit leak also included information about a number of upcoming "Fortnite" events and seasons. According to the leak, Epic wants to include Naruto in the Season 8 battle pass, along with an explosive kunai weapon. The leak also said that an in-game Ariana Grande concert is coming soon and is already in the testing phases at Epic. In other words, Epic may have much more than superheroes on the brain.