We Might Know Who The Next Fortnite Icon Skin Is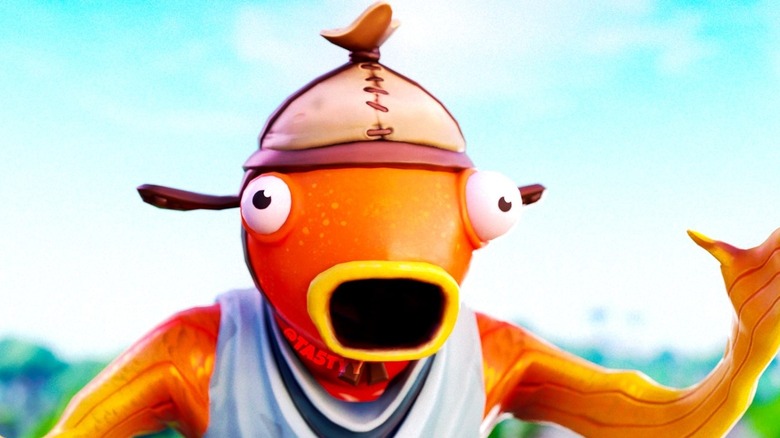 "Fortnite" continues to reign supreme when it comes to unexpected crossovers, and the next character skin might just take things to a whole new level. Noted games industry leaker and insider @ShiinaBR on Twitter said that the next Icon Series skin will be none other than NBA star Lebron James. This news should be taken with a grain of salt, as Shiina did not say where their information was coming from. 
However, Lebron James has been rumored in the past, primarily because of some of Epic's internal documents being made public during the Apple v. Epic lawsuit trial. There were a number of potential skins and crossovers listed in those documents, with Lebron James and an accompanying in-game render of the athlete among them.
The timing of Lebron James joining "Fortnite" as an Icon skin might also point to a potential crossover between "Fortnite" and the upcoming "Space Jam: A New Legacy." While Shiina didn't provide any additional information about the new skin besides the fact that it's coming, it might be odd to tie it to the NBA right now. While the NBA finals are currently happening, James plays for the Los Angeles Lakers, which did not make the finals. However, James is the star of the new "Space Jam," which looks to be a massive crossover of Warner Bros. properties, judging from the cameos in the new trailer.
NBA Lebron or Space Jam Lebron?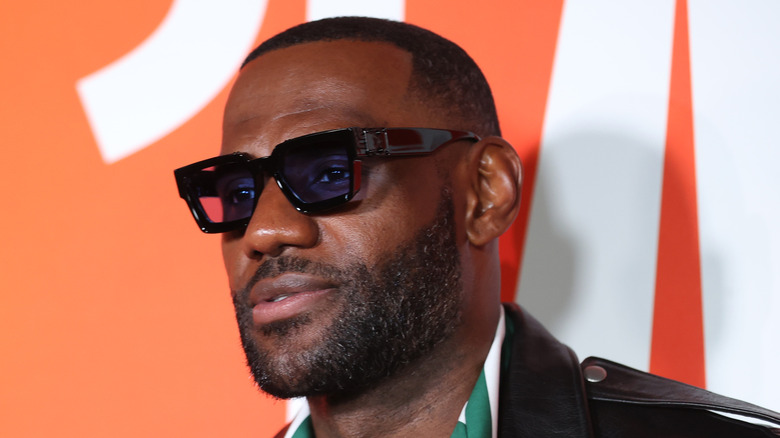 Matt Winkelmeyer/Getty Images
It also seems odd to tie a potential Lebron James skin directly to the NBA, when "Fortnite" had a massive NBA crossover event just over a month ago. The event featured NBA-centric jerseys and equipment lockers picked out by NBA players, plus special NBA game modes. The fact that a potential Lebron James skin didn't show up during that event makes it seem like it might be tied to something else, and "Space Jam" just makes a lot of sense.
"Space Jam: A New Legacy" seems like a perfect way to get Lebron James in the game and tie it to a new major movie release. The only catch is that "Fortnite" might be considered too violent to include the "Looney Tunes." While those animated characters are certainly violent enough on their own, people don't typically get killed during their misadventures. Considering the imminent July 16 release date of "A New Legacy," whatever Epic Games has planned for LeBron James (if anything at all) will most likely be revealed in the near future.