This Lost Mario Movie Is Finally Being Restored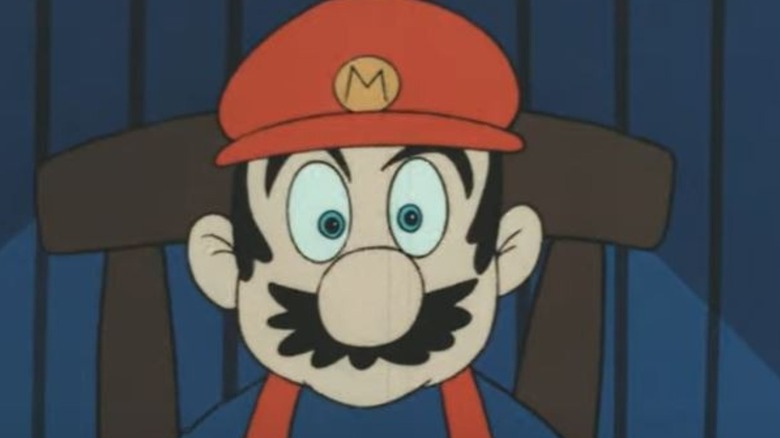 1993's "Super Mario Bros." movie is often remembered as the premiere Mario film adaptation. While it doesn't have the best reputation, it still has its fans — some of whom have been restoring deleted scenes and making it even longer. However, that infamous adaptation actually wasn't first for the popular franchise. In reality, the first "Super Mario Bros." film adaptation came in the form of "Super Mario Bros.: The Great Mission to Rescue Princess Peach!," which will soon be available in 4K.
First released in 1986, just a year after the original "Super Mario Bros." made its debut on the Nintendo Entertainment System, this anime film was collaboratively produced by Shochiku-Fuji Company, Grouper Productions, and Nintendo. According to the IMDb summary of the film, it follows Mario and Luigi as they "get sucked into their own Famicom game, and must now rescue Princess Peach from King Bowser Koopa." The movie never saw an official English translation or dub, which has led to it being all but unknown in the United States.
And now, that same film is receiving a 4K upgrade by YouTube user Carnivol, who posted a preview of the 4K version to their channel. The movie appears markedly cleaned-up when compared to the original version. For comparison, the VHS version can be viewed on YouTube, thanks to YouTube user Akua1997, who also provides subtitles for the film that seem to track a little better than the automatic translations on the 4K upgrade video.
But why, you may ask, should you be excited to check out a Mario film that never got a proper western release?
The film's "legacy" and reception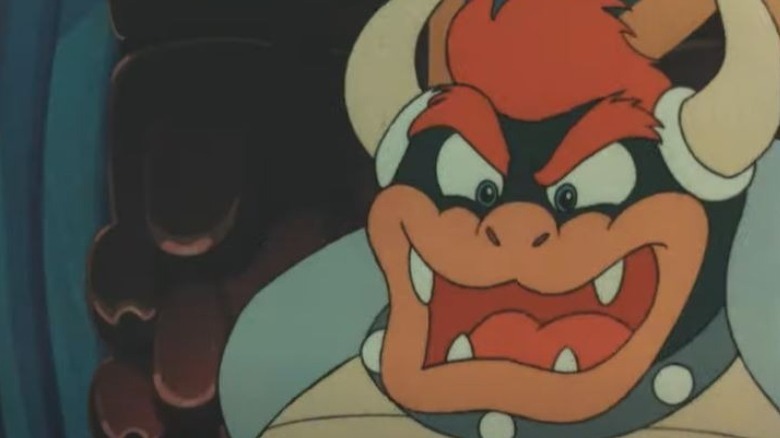 While the movie became forgotten over time, especially in the wake of the live-action adaptation (which is considered by fans to be one of the worst of all time), it wasn't completely devoid of contributions to the "Super Mario Bros." franchise. For example, at one point in the movie, Mario grabs Bowser and spins him around and around by the tail. If that sounds familiar to fans, it's because this is the same strategy Mario uses in "Super Mario 64," where each encounter with Bowser requires the player to grab Bowser's tail and toss him in the direction of a spiked bomb on the rim of the arena.
The movie has even found some fans in the world of games journalism. For instance, Kotaku's Luke Plunkett actually enjoyed the movie for what it is. In a 2012 feature recapping the lost movie, Plunkett said the film "wasn't too bad," noting that it involved "just about every bad guy from the franchise you can think of."
Until the full 4K remaster is completed, there are still plenty of "Mario" games you can play, if you haven't had the chance already. Or you could always revisit the live-action movie, if you dare.