Superman Fans Got Their Best Look Yet At The Canceled Game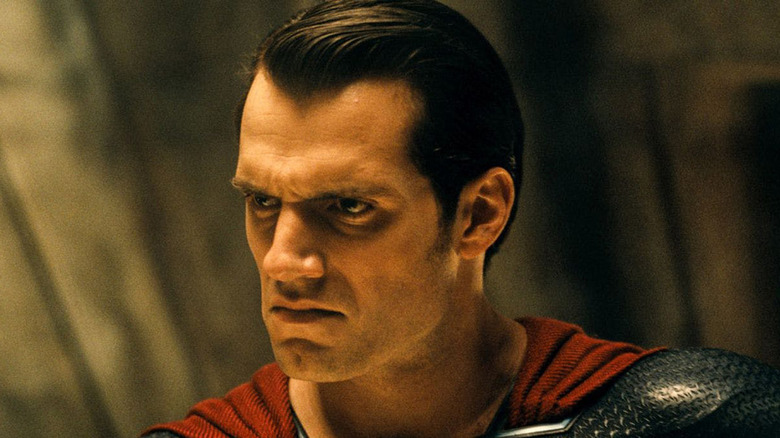 Although a beloved comic book character, Superman hasn't exactly fared well in the video game industry. Everything went wrong with 1999's "Superman 64," and 2006's "Superman Returns" didn't fare much better with critics. It hasn't been smooth sailing for the Man of Steel in the gaming industry. However, footage and artwork of a canceled "Superman" game from over a decade ago have now surfaced, calling into question whether a truly good "Superman" game was once heading our way.
On Twitter, the lead designer for the game, Salvatrix, shared a series of posts detailing how Factor 5, the studio behind the aforementioned "Superman" game — developed under the codename "Blue Steel" — was forced to shut down in 2008 amid the Great Recession. As the lead designer for the game, Salvatrix said it is the only unreleased game she "mourn[s] to this day."
Explaining the game was intended to tie in to a sequel to "Superman Returns" (which never got made), Salvatrix said the team wanted to deliver a Superman game in its purest form. As she explained, this would entail "Aerial brawling, large urban environments, crashing through buildings, fast target engagement, knocking your foe into the next block, shockwaves from hits, impact grooves in the streets or building sides... all of it." It's also worth noting that this would have been a separate project from Warner Bros. Montreal's similarly-canceled Superman game.
So what else could fans have expected from this ill-fated Superman adventure?
The "Superman" game that wasn't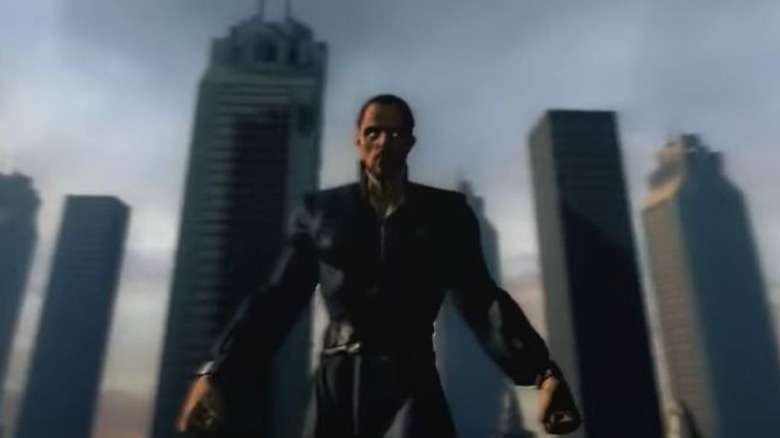 Salvatrix posted some images of the in-game Metropolis, which she stated was "based heavily on both the Superman animated series and early 20th century artist Hugh Ferriss – featuring elevated highways, railways, and airships." She also tweeted two batches of concept art. The first depicted Superman demonstrating his strength, fighting foes, and traversing the city. The second showed some of the supporting characters and enemies that may have appeared in-game, including Brimstone, Darkseid, and Livewire.
Salvatrix also tweeted a YouTube video illustrating a variety of gameplay from "Blue Steel." This includes the aforementioned aerial combat, which allows players to crash through buildings, as well as some ground combat and a flight through Metropolis.
Salvatrix concluded her series of tweets with details of other locations that could be visited in "Blue Steel." Most notably, in addition to Metropolis, other locales may have included maps for "ruins of Krypton, Fortress of Solitude, and Smallville."
Sadly, even with how long "Superman" has been around, and for as many live-action iterations there have been, fans are still waiting for a great standalone "Superman" game. Of course, clips like these show that there may be some promise for the franchise — someday.