Ghost Of Tsushima: Director's Cut Includes A Heartwarming New Feature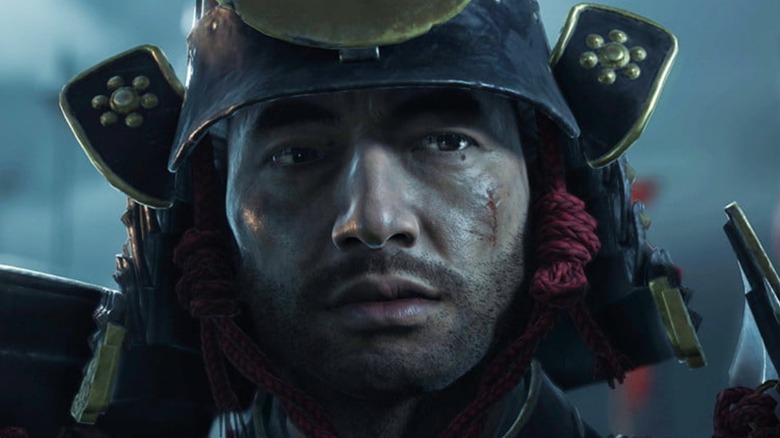 Animal lovers unite! If you haven't been petting wildlife in "Ghost of Tsushima," you've been playing the game all wrong. Of course, you get a pass because such a gesture isn't possible yet. But when "Ghost of Tsushima: Director's Cut" comes out, you'll have no excuses left.
It wasn't long ago that PlayStation gave gamers a reason to pick up "Ghost of Tsushima" again by announcing a director's cut. If you are somehow still on the fence, the developers are offering even more incentive to double dip on this game: Jin can pet the cute little animals he encounters!
According to a post from the Sucker Punch Twitter account, "Jin can find animal sanctuaries across Iki Island where he can play soothing melodies with his flute to tame various animals." After taming them, you can take a moment to offer these cuddly critters some love and affection. A few examples of animals you can pet include cats, deer, and even monkeys!
Petting animals in real life is truly a joy, though there's something extra precious about having the ability to do so in a video game. While such a feature won't necessarily advance the plot, earn your character XP, or unlock bonus content, it's wholesome fun that soothes the soul. It's such a joy that this feature might be enough to push a few extra copies.
Gamers are eager to pet the kitties