Sega Admits It Jumped The Gun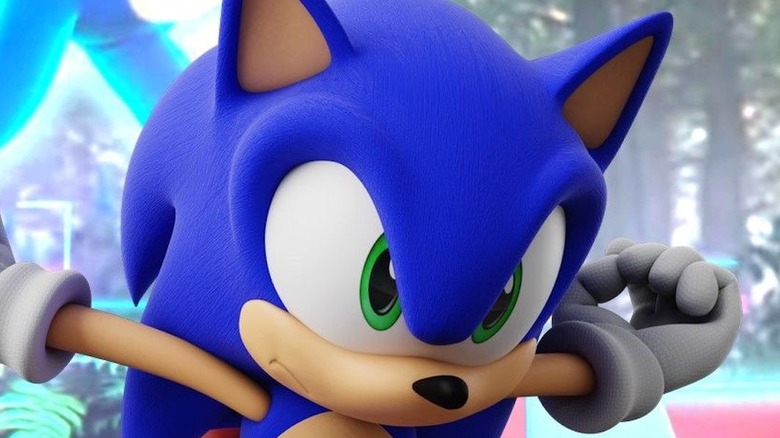 Following a ton of fan speculation regarding the next game in the long-running "Sonic the Hedgehog" series, Sega has said that it may have jumped the gun when it teased the franchise's next installment. During the Sonic Central livestream earlier this year, Sega announced that a new mainline "Sonic" title was being developed by Sonic Team and would be releasing in 2022. However, in a new interview with 4Gamer (translated by Nintendo Enthusiast), Head of Sonic Team Takashi Iizuka admitted that he thinks Sega announced the next entry in the "Sonic" franchise a little too early.
"We haven't announced a brand new action game for the Sonic series since 'Sonic Forces,' and that caused fans to worry," Iizuka said. "While it was a bit premature, I wanted to at least take the occasion of the 30th anniversary to announce that a brand new title was in development."
This is an odd statement for a couple of reasons. First, Iizuka doesn't say why exactly he feels the announcement was premature. It could be that Iizuka wanted to show gameplay alongside the reveal, but it can't be known for sure. 
The other odd thing about this statement is that the new "Sonic" game is set to be released in 2022, and considering how long some games have taken to be completed and released, announcing it only one year ahead of time doesn't really seem premature, at least in the video game industry. So what could Izuka's statement mean for the next Sonic game?
What's up with the new Sonic game?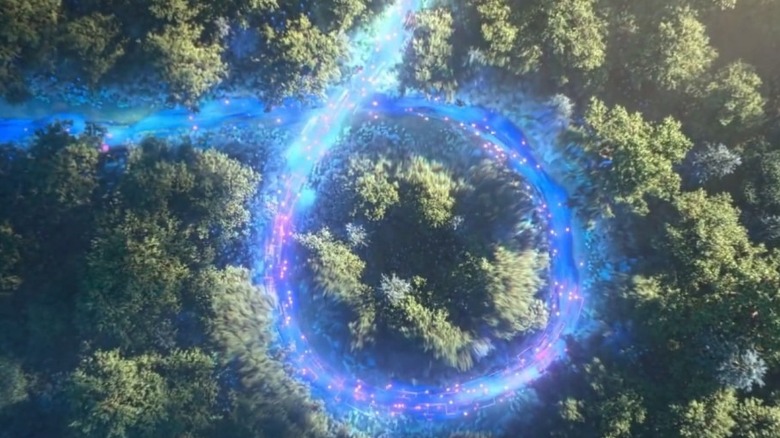 Judging from the interview with 4Gamer, Iizuka seems to be aware of the intense speculation surrounding the announcement trailer, which may account for his belief that the game was announced a bit too early. The one thing the announcement trailer showed besides the Blue Blur himself was an odd symbol, which Sonic created by zipping around at insane speeds. This symbol has led to exciting Sonic theories, and Iizuka told 4Gamer that the symbol has a deeper meaning in the context of the game. However, he added that the symbol's significance isn't something that people can figure out simply from watching the trailer. Iizuka said that the developers plan on sharing more information about the symbol and the next entry in the "Sonic" franchise sometime soon.
Luckily for fans, Sega has an abundance of Sonic content in the pipeline, from making Sonic into a Vtuber to opening a theme park. Sega also has a remaster of "Sonic Colors" releasing on modern consoles later this year and a sequel to the hit "Sonic the Hedgehog" film adaptation in the works. In other words, there is no shortage of Sonic anytime soon.