The Real Reason World Of Warcraft Has Stopped Development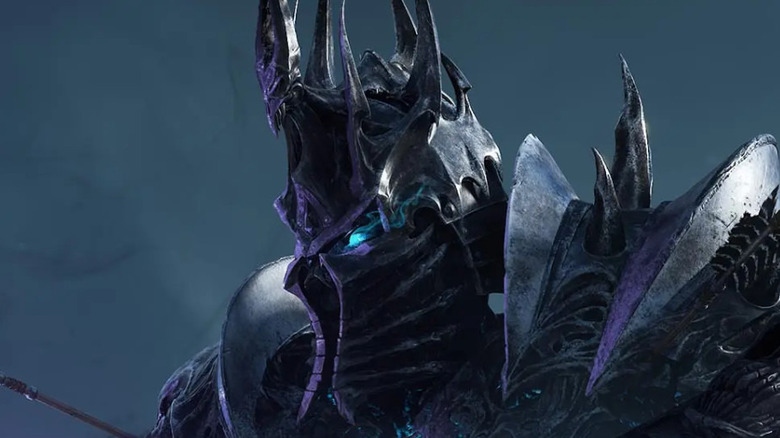 It appears development on "World of Warcraft" has essentially ground to a halt in the wake of sexual harassment allegations brought against Activision Blizzard in a recent lawsuit. 
Senior system designer Jeff Hamilton said on Twitter that development has basically ceased on the massively popular MMO. "I don't know what to do. I don't have all the answers. I can tell you, almost no work is being done on 'World of Warcraft' right now while this obscenity plays out," Hamilton wrote. "And that benefits nobody – not the players, not the developers, not the shareholders."
In a series of tweets, Hamilton condemned Activision Blizzard for what he saw as its failure to address the issues brought up in the lawsuit. For those unaware, the California Department of Fair Employment and Housing filed a lawsuit against the company following a two year investigation. The suit alleged that the company has a "frat boy" culture and is rife with issues of employee misconduct and sexual harassment.
World of Warcraft comes under fire in light of the Activision Blizzard lawsuit
While the issues are alleged to be throughout the company, "World of Warcraft" in particular has been put in the spotlight. One of the people named in the lawsuit is former senior creative director Alex Afrasiabi, who allegedly regularly sexually harassed women at the company, throwing his arms around them and attempting to kiss them on a regular basis. This led to "World of Warcraft" players holding in-game protests against Activision Blizzard, calling for the removal of NPCs modeled after Afrasiabi.
For its own part, Activision Blizzard denied the allegations in a statement to The Verge, calling the lawsuit "irresponsible behavior from unaccountable State bureaucrats that are driving many of the State's best businesses out of California." 
In his Twitter thread, Jeff Hamilton seemed to wholeheartedly disagree. According to him, Activision Blizzard's failure to address these issues in any way has led to such low morale that nobody wants to work on "World of Warcraft." He tweeted, "Activision's response to this is currently taking a group of world-class developers and making them so mad and traumatized they're rendered unable to keep making a great game." Hamilton concluded his Twitter thread by linking to many current and former employees of Activision Blizzard who have shared stories of the harassment and abuse they dealt with at the company.