Activision Blizzard Faces Serious Allegations In This Lawsuit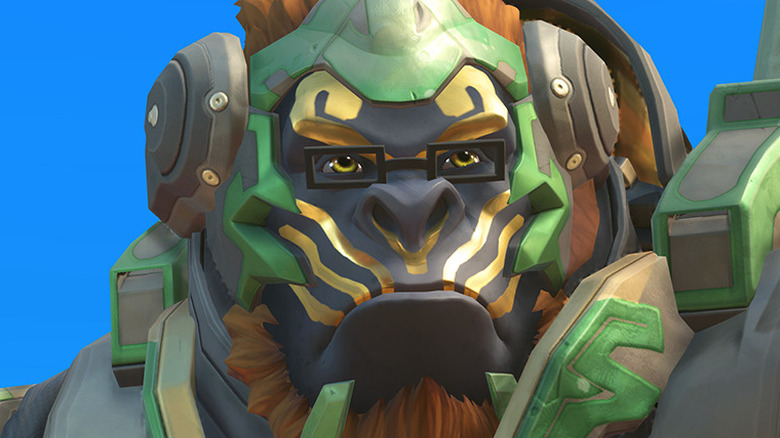 Activision Blizzard might be responsible for some of the most insanely profitable titles in gaming history, but the company sure has its shady side too. From valuing profits over its employees' workplace satisfaction to suing an indie developer over the name "Warzone," the company has gotten away with quite a few transgressions in the past. Now, however, it appears that Activision Blizzard might be getting some comeuppance for an even greater offense: its allegedly misogynistic workplace culture.
As reported by Bloomberg Law, a complaint filed by the California Department of Fair Employment and Housing on Tuesday alleges that Activision Blizzard promotes a toxic culture rife with "frat boy" activity, including instances of heavy drinking in the workplace, sexual banter — including allusions to sexual assault — and general "inappropriate behavior toward female employees." The suit also claims that some male employees will shrug off their work and delegate it to women — who make up 20% of the company — and play video games instead.
The lawsuit also claims that the company withholds promotions from female employees due to the possibility of pregnancies. Male employees have also been accused of taking over private lactation rooms for meetings, kicking women out. In one especially harrowing section, the lawsuit outlines the tragic death of a female employee who, while on a company trip with her supervisor, took her own life following extensive harassment that included the distribution of an inappropriate photo of her at a company holiday party.
According to Bloomberg Law, "The [California Department of Fair Employment and Housing] agency seeks an injunction forcing compliance with workplace protections, as well as unpaid wages, pay adjustments, back pay, and lost wages and benefits for female employees."
Thus far, Activision Blizzard has argued against the scope of the lawsuit.
Activision Blizzard denies the lawsuit's allegations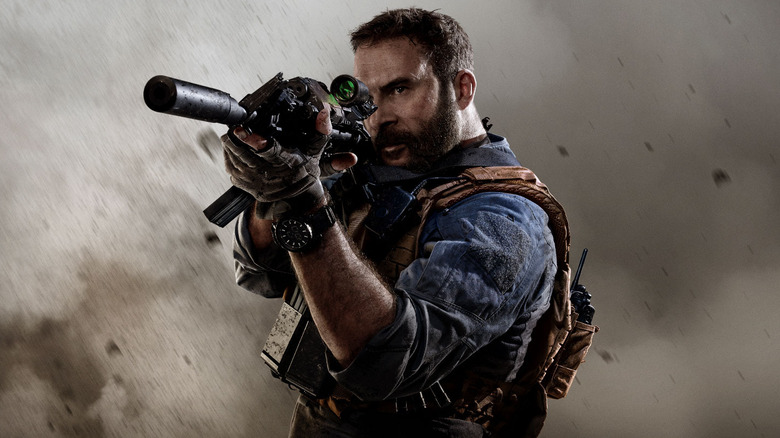 A statement made by a spokesperson for Activision Blizzard — and shared by Bloomberg Law — reads in part, "There is no place in our company or industry, or any industry, for sexual misconduct or harassment of any kind." The statement goes on to claim, "We take every allegation seriously and investigate all claims. In cases related to misconduct, action was taken to address the issue."
Activision Blizzard's spokesperson also alleges that the state agency at the helm of the lawsuit "includes distorted, and in many cases false, descriptions of Blizzard's past." The spokesperson claims that Activision Blizzard provided documentation and data related to the two year-long investigation — however, the spokesperson alleges that the agency "refused to inform us what issues they perceived."
They concluded, "The picture the DFEH paints is not the Blizzard workplace of today."
Activision Blizzard is the latest major video game studio to be hit with allegations of sexual misconduct and the mishandling of reports of harassment. Last Friday, a lawsuit was filed against Ubisoft, alleging that current and former employees had engaged in inappropriate workplace behavior — and claiming that Ubisoft co-founder and CEO Yves Guillemot did nothing to stop such behavior. 
If you or anyone you know is having suicidal thoughts, please call the National Suicide Prevention Lifeline​ at​ 1-800-273-TALK (8255)​.
If you or anyone you know has been a victim of sexual assault, help is available. Visit the Rape, Abuse & Incest National Network website or contact RAINN's National Helpline at 1-800-656-HOPE (4673).